ROLAND NAIRNSEY - NEW HOME SALES PLUS BLOG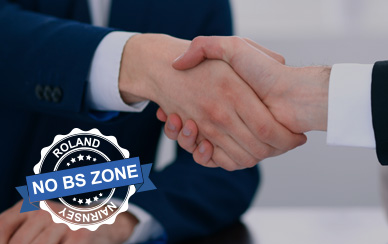 More Sales Tips from Roland Nairnsey and the New Home Sales Coaches
Building Our Sales Community
Welcome back to our unique community of new home salespeople and Realtors® from all over North America. We are excited to keep sharing selling tips, that are proven to work with today's buyers. In this edition of our Monthly Newsletter, please enjoy our blog and learn tips to help make role playing both impactful and fun. I have had the privilege of working with so many of you from all across the country, and it is no accident that those of you who practice your craft diligently are excelling and outselling your markets on such a consistent basis. For example, Eagle Construction from Richmond Virginia, who you will see pictured in our featured blog, just completed one of their most successful sales months in their company history. Congratulations! I have another exciting month of travel in August, some of which includes visiting brand new clients on prestigious beachfront Singer Island in FL, charming Savannah, GA, and also, another fun afternoon at the SEBC Sales Rally at the incredible Gaylord Palms in Orlando. I know it's a tough life, but someone has to do it! Keep up the great work. We will look forward to hearing about your successes (drop us a line and tell us how you're doing!), and seeing you next month with even more "Real World" training tips and techniques from your selling peers.
Blog Spotlight: Real New Home Sales Training is About Action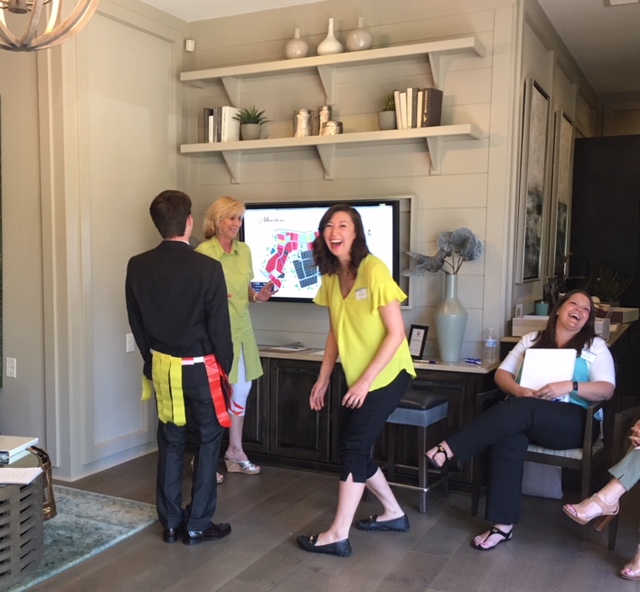 My new home sales training strategies and processes can be best learned by getting out of the classroom, taking action, and practicing each one. You'll often find me and my clients laughing and learning as we apply coaching tips in our role playing sessions. Learning is easy if you have the right plan in place.
Get Coaching Tips & Take Action.
Join Us for the RockFest Sales Rally at SEBC!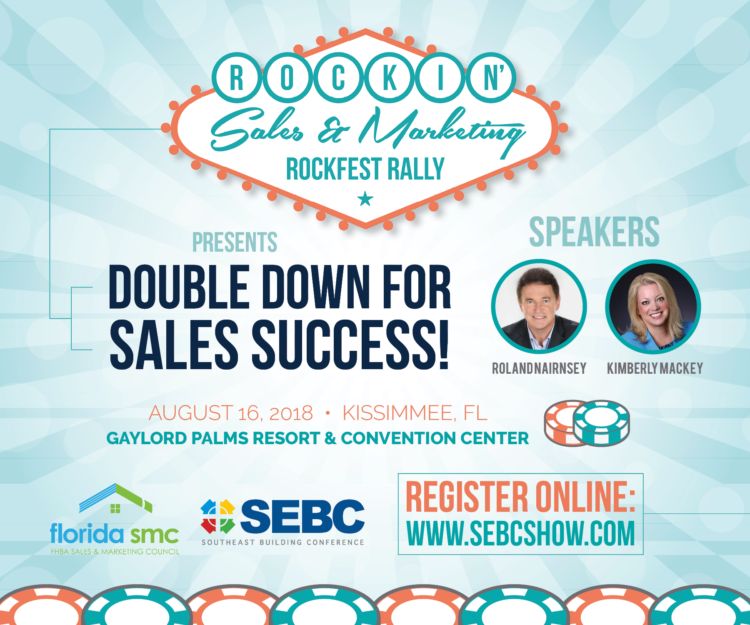 Come join my friend and superb trainer, Kimberly Mackey, and myself at the RockFest Sales Rally on August 16, 2018. Bring your whole team, learn sales tips, and have fun in a stunning environment at Orlando's Gaylord Palms Resort. Thanks to our special relationship, if you just can't make it, you have two unique ways to get caught up after the program.
1. Lasso Webinar Series: Thanks to Lasso for sponsoring a follow up webinar series for those who can't make it the program. Stay tuned for details!
2. Email for Downloads: Drop us an email and we'll send the RockFest Sales Rally Workbook and PowerPoints directly to you after the program.
Pre-Sell Your Homes With My FREE eBook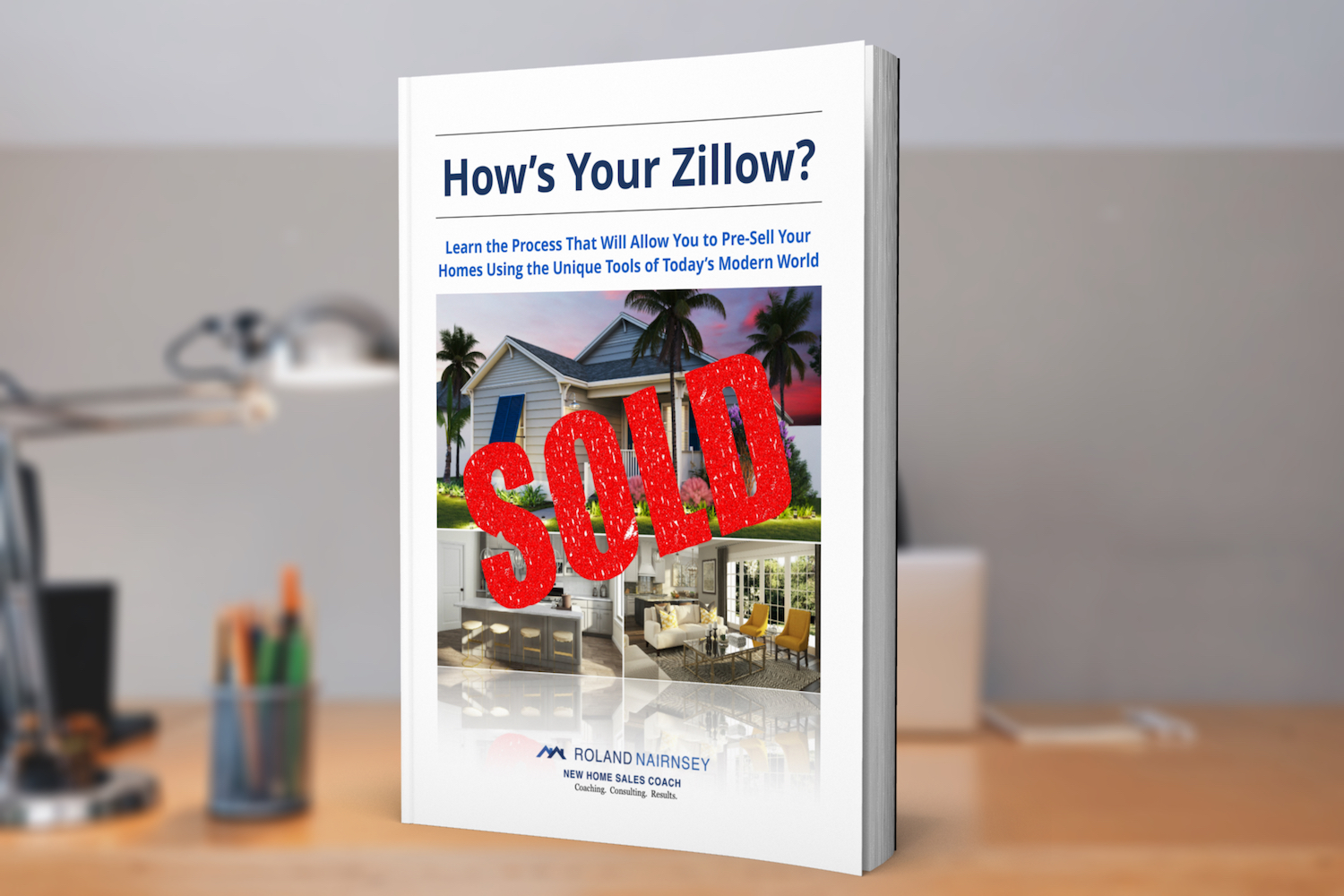 What would you do if you could sell your available homes more quickly, even before you have broken ground? In my new eBook, I'll help you leverage the digital tools at our disposal, with a complete Marketing and Sales Strategy, proven to work in today's complex marketplace. This guide is packed with information, educational visuals, and most importantly, the keys to RESULTS.