ROLAND NAIRNSEY - NEW HOME SALES PLUS BLOG
Learn the 4 Presentation Principles to Create Connection
The time has finally come! I am so excited to be releasing my first ever training video. I believe in sharing lots of content – "Stuff" – that will help you sell more homes now.  In our first video, I cover the 4 Presentation Principles to Create Connection. This is an excerpt from the many thousands of pages of workbook material we have to give you an idea of some important, but fun, concepts you can use now.
We are already in the process of creating more videos with quick and easy tips for you to implement right away, so you can expect a steady supply of knowledge as you continue to build and maintain your new home sales career.
Well, what are you waiting for?  Watch the video to begin the next phase of your new home sales career: building upon your skills and creating connections to help close that sale!
Blog Spotlight: How to Create Championship Winning Sales Teams: How Do You RATE?
Our job as New Home Sales Managers, and as head coaches of our franchise team, is to Recruit, keep your team Accountable, Train, and Evaluate on an ongoing basis. We should always be engaged in all four of these activities to not only develop a championship level sales team, but also sustain consistent sales success.
I created RATE as a simple acronym to help remind us of our management responsibilities and activities. Each step is important in its own way and we do not always have to follow the steps in this exact lineal order. Read our blog so you can delve into each step and decide the best way for you to incorporate these vital activities into your management style and create successful sales teams that get the job done.
NHSC Sales Specialist Spotlight: Getting to Know Julleanna Seely from Bay to Beach Builders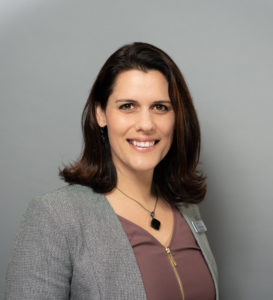 During my new home sales training travels throughout the United States and Canada, I have had the pleasure of meeting many sales specialists that have impressed me with their hard work and dedication to finding the right home for every prospective homeowner that walks through their sales center doors.  They are the ones that embrace learning and know that, however much knowledge and experience they have, there is always room to learn and grow more and more each day.
With that in mind, we decided that it was our responsibility to spotlight these individuals, providing them with a little recognition for never giving up and always wanting to excel in the new home sales industry.  Our first spotlight is New Home Sales Specialist Julleanna Seely from Bay to Beach Builders in Greenwood, Delaware – "the best of small town America".