ROLAND NAIRNSEY - NEW HOME SALES PLUS BLOG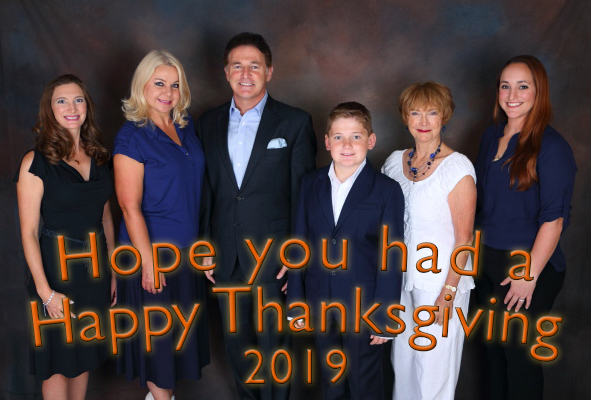 Tis the Season to Give Thanks
So, here we are again. Another year has flown by and we have just broken bread with our loved ones and enjoyed all that Thanksgiving offers. Can you believe it?
At this time of year, it is usual to give thanks for all that we have, as well as reflect and celebrate our accomplishments. At New Home Sales Plus, we would like to do the same and express our sincere gratitude to all of you out there who have made this last year so special for us. I am enjoying my second year of owning my own sales training and consulting company, after decades in the trenches of sales, management, and coaching. I am so grateful that we are already making a difference and having such a positive impact on so many people's lives and have to admit that I am having a blast. We have so much for which to be thankful, not the least of which is to be able to have the freedom to live in this great country, where if you have an idea, expertise in your field, and motivation, you can truly go out and make a difference in the lives of those around you.
"The only person you are destined to become is the person you decide to be."
Ralph Waldo Emerson
Here is a list of my top reasons to be thankful. Let's see if you can find your picture in it!
1. New Home Sales Plus
We decided to change our name from New Home Sales Coach to PLUS, as we felt it incorporated much more of what we do, which isn't only coaching, but also providing a myriad of services and programs to help our clients thrive in today's market and create consistent success year after year. On a side note, did you notice what Disney just called its new live streaming TV company? Right, Disney Plus. For the record, we applied for our trademark for this name a year ago, so the idea of Plus must have been in the air back then. You're welcome, Uncle Walt! We are proud of our new logo, as well as our new mission statement. What do you think?

2. APP – NHSales+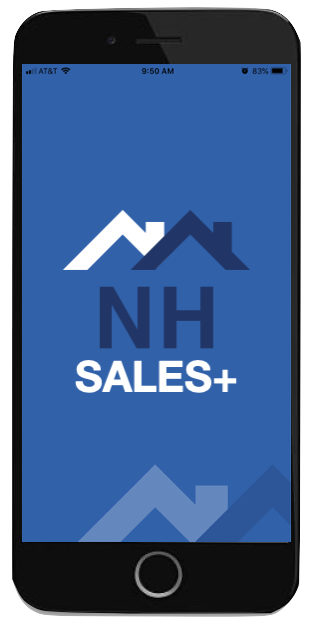 We perfected our new APP, NH Sales+©, which is the only APP we know of in our industry designed specifically to help new home salespeople and Realtors® increase conversion ratios, in many cases quite dramatically.
Please email us if you would like some information: Abi@NewHomeSalesPlus.com; type APP in the Subject Line.
3. New Training Material and Resources
Call me a sales training geek, but my favorite pastime is writing and I love creating new training workbooks. As a result of being blessed with so many clients with whom we work with monthly, we have been busy creating new and original sales training content. These new workbooks are contemporary for today's buyers and address each facet of new home sales at increasingly deeper levels.
In addition to our original 175 page tome, The Newest A-Z of Home Sales© (which we have adapted for Community Sales, Multi Family, and "On Your Land" Sales), we now have almost 30 other workbooks. These are designed for Video Conferencing, as well as more onsite interactive workshops to allow each salesperson to participate and feel ownership of in-depth advanced selling concepts.
4. New Training Delivery Mediums: Videos, Articles, Blogs, Webinars, Podcasts, and Books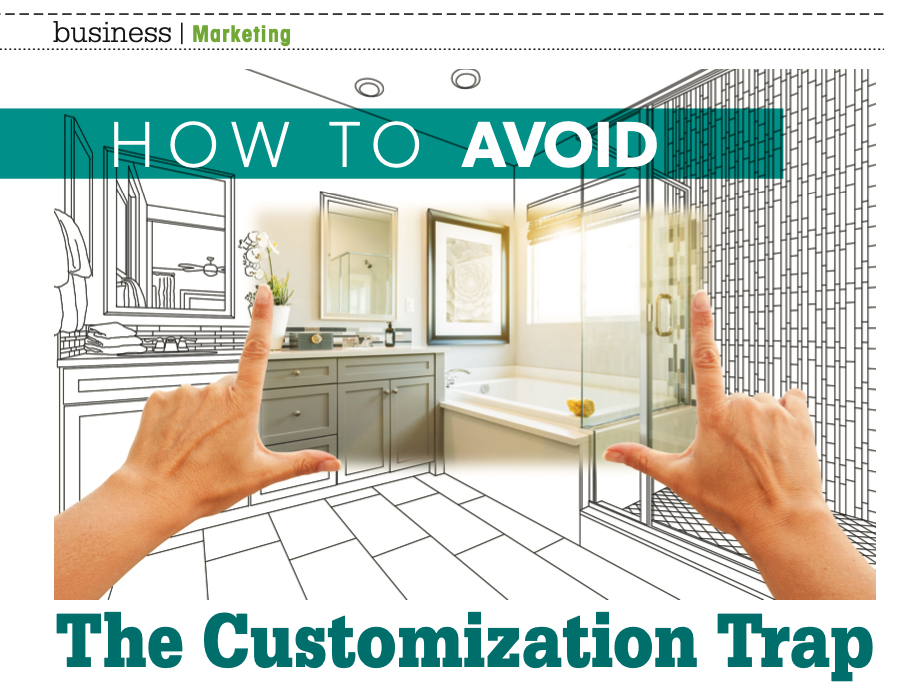 Our blogs are released monthly and always present our uniquely experienced voice relating to a variety of essential sales and management topics within home sales.
This year, we have also written articles for the Florida Home Builders Association's Pro-Builder Magazine, LassoCRM (not once, but twice), Builder Designs, Zillow, and NAHB, becoming more and more of a recognized authority in our industry.
We have also joined many industry webinars and podcasts from the likes of Lasso, Builder Designs, NAHB, and the NAHB 55+ Counsel to expand our reach and assist more real estate industry professionals.
Recently, I had the pleasure of featuring in Anya Chrisanthon's builder marketing podcast. Here is the link if you would like to listen, or just watch the video above.
We just released the second video in our series relating to Mastery of Communication and have heard wonderful feedback, with viewers stating that these videos are a helpful tool for salespeople to learn some more "stuff" and sell more homes.
Our fourth video in the series, "Advanced Listening Skills" will be released soon and we plan to continue making many more videos in the near future to guide sales teams to success.
Thanks to my wonderful marketing director, Arelys, we have officially created our own YouTube channel. Please go there and subscribe to have access to free and fun training videos for you and your team.
Please click on this link to watch our free sales training videos, and please Subscribe to our channel to receive free videos all year long.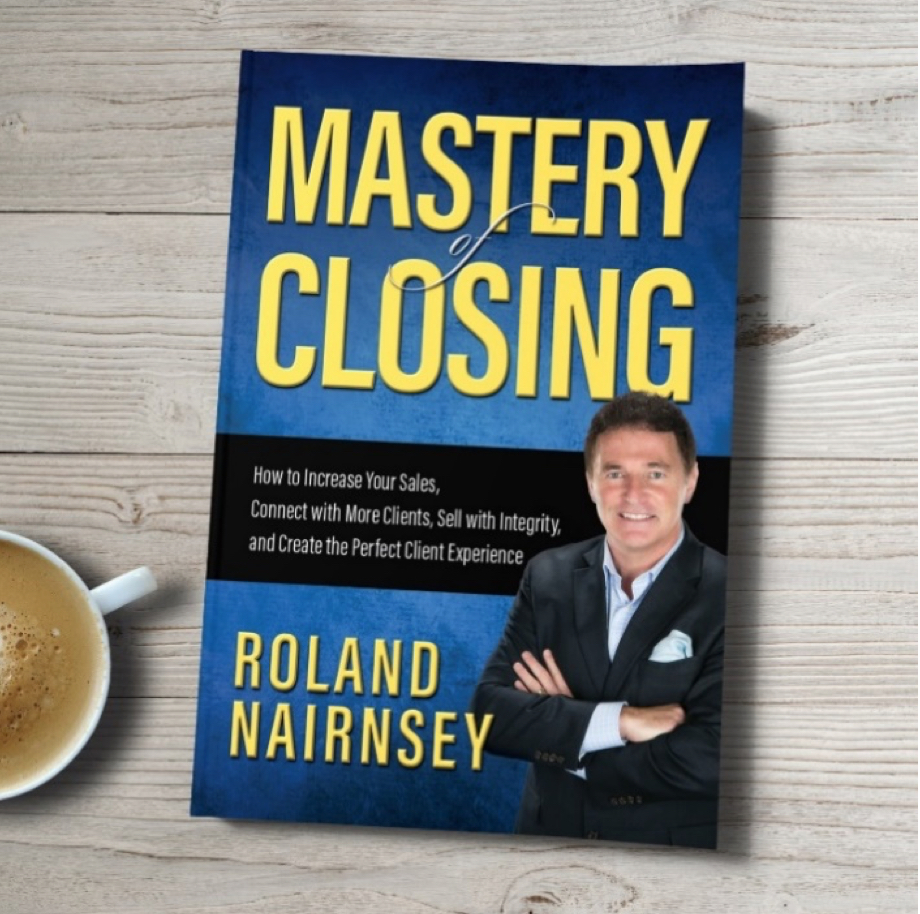 My new book is nearing its official release and we look forward to being able to provide a whole library of essential sales training material to you and your teams. All books will also be released as audio books, so you can fit new home sales learning into your busy schedule as you drive around and relax with my soothing dulcet tones wherever you are.
5. New Trainer
We added an amazing trainer, Tom Daddario, to our team. Tom has a lifetime of experience managing teams and making sales from local, family-owned builders to national builders. Not only is Tom a great new home salesperson and an experienced manager, he is also a licensed coach in Neuro Linguistic Programming (NLP), so he understands connection at the deepest level.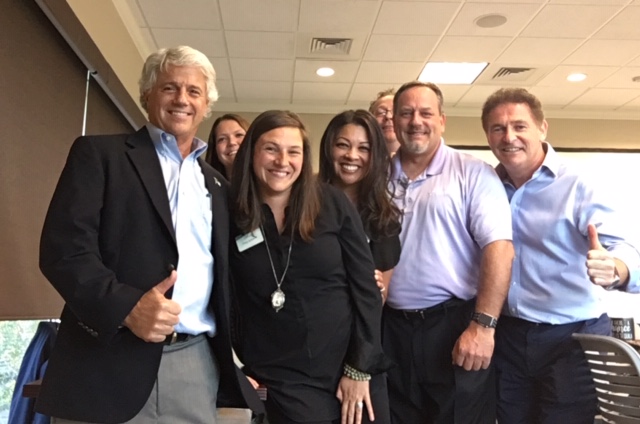 Our "Pledge of Authenticity" is that:
"We will only train your sales team with coaches who have excelled within our industry at the highest level, in both good markets and bad."
6. Management Mastermind Group (MMG)
Our Mastermind Group is actively running, with members participating in quarterly video conferences, as well as engaging in our private Facebook group. This year we enjoyed our first meeting at Eagle Construction in Richmond, VA. This group of masterminds presents a unique opportunity to communicate with a select community of successful peers from within our industry.
7. Successful Sales Souls All Across the Country
I am blessed to have a career where we help others to improve their lives and enrich the quality of those around them. We receive so many impromptu emails weekly, from current and former students, saying how much what they have learned has propelled them to success. This means so much to us, and nothing touches are hearts more than to hear these wonderful stories. Please understand that we are not taking credit for their success, as the old saying goes:
"When the students ready the teacher shall appear."
We happen to have been the coaches who were there teaching proven concepts for sales, but you are the ones that have to get up every day, manage your new home franchise, work hard, and often make sacrifices to make things happen. Check out this nice note from Aimee at Hunter Quinn in Mount Pleasant, SC.
"I just wanted to reach out and thank you for the FUN training we had last week. It was very informative, and I am already putting my new skills to use. On that note I had what we call a "Floor Plop" yesterday. Prospects came in and wrote the same afternoon to build a home with us. YAY! Big things happening just a few short days since our training. Thanks again."
Or this note from Julleanna at Bay To Beach Builders, in Greenwood, Delaware.
"I wanted to let you know that after returning from your sales training, I sold 4 homes in 4 days. The course really helped me kick it into high gear."
With that in mind, we would like to say thank you to all of you across North America with whom we have had the privilege of working. Your hard work, success, and happiness means everything to us. Here is a mini review of 2019 in pictures. See if you can find yourself: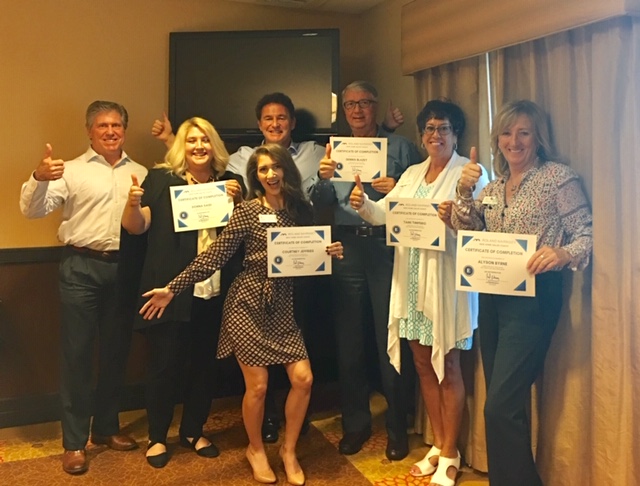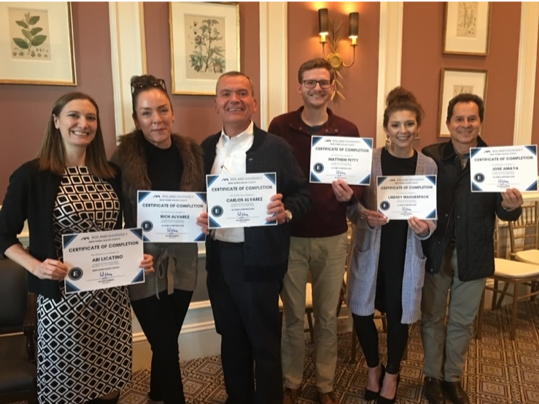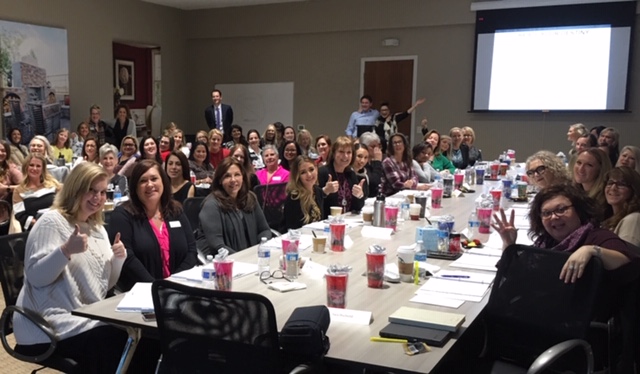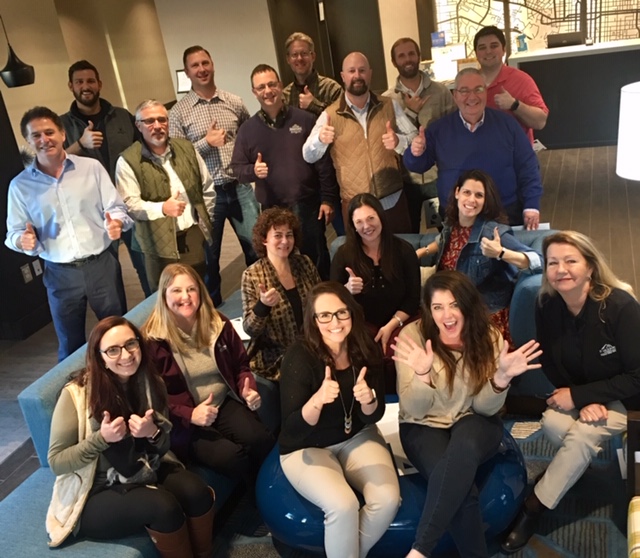 The International Builder Show in Las Vegas
Our patio party overlooking the Vegas Strip and the Annual MMG party.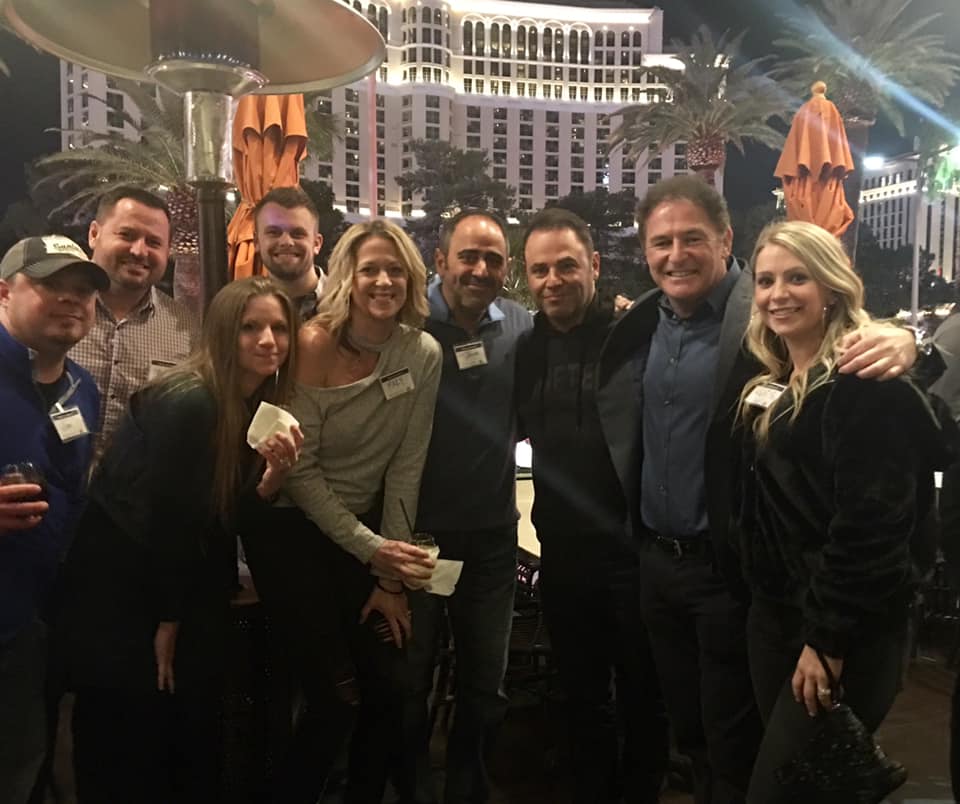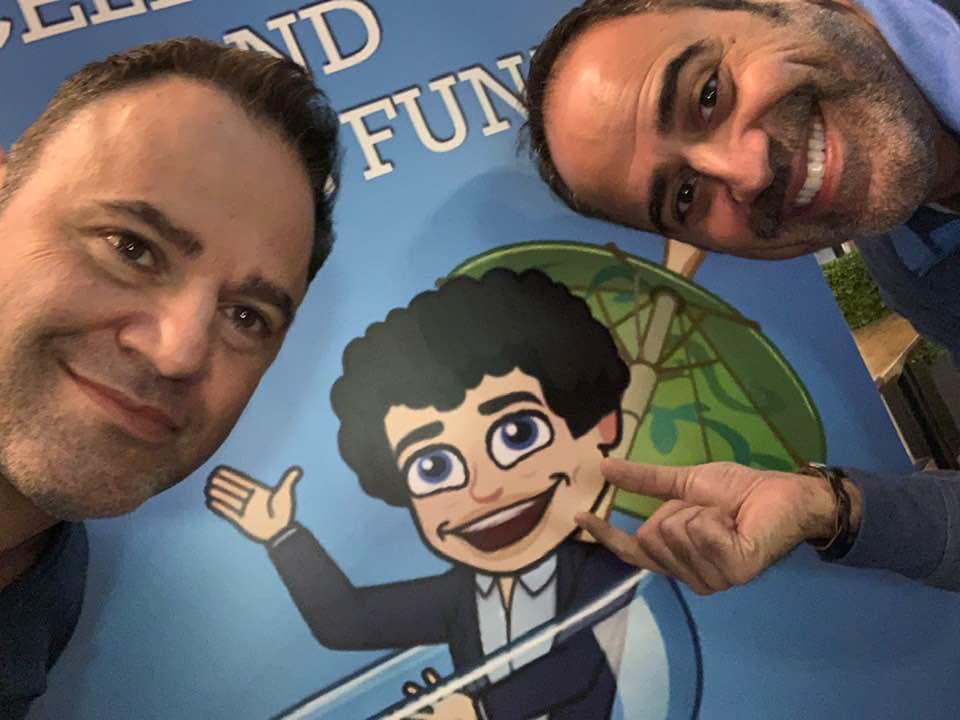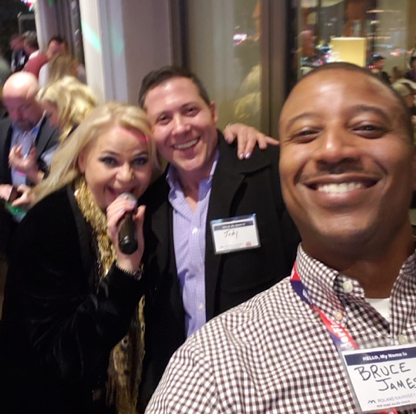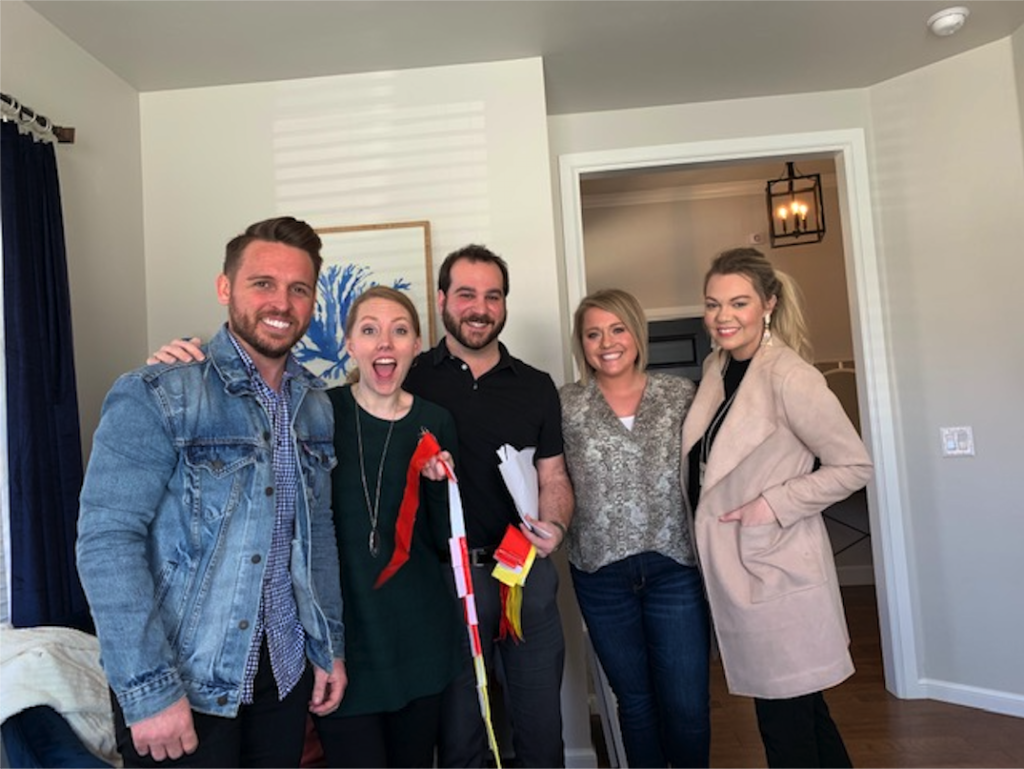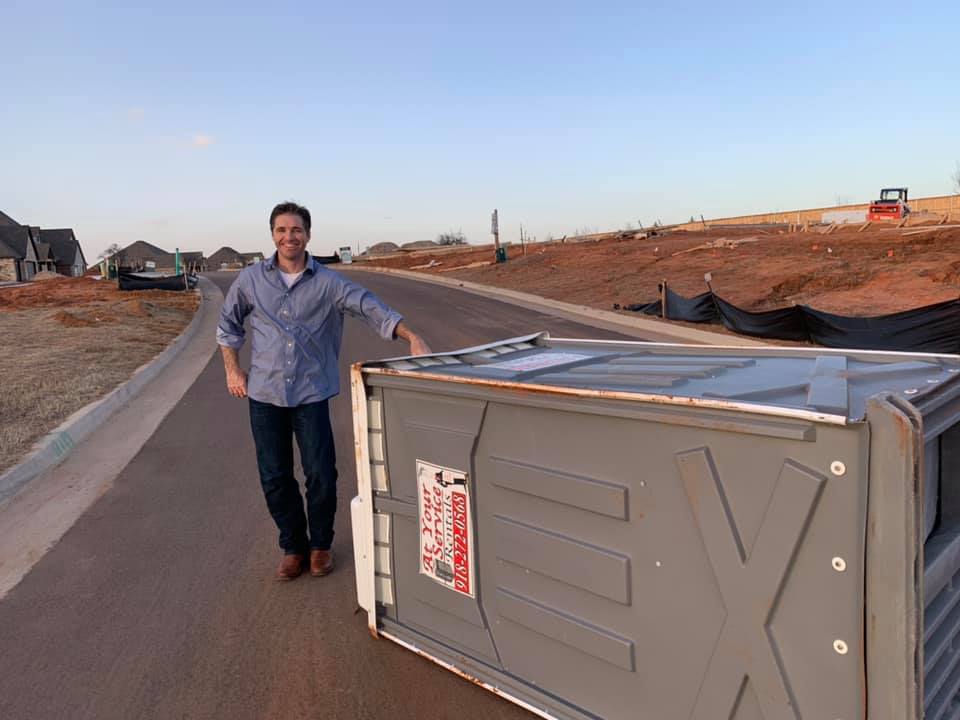 Jason and his ever cheerful team from Hunter Quinn Homes in Mount Pleasant, SC.
One of many visits to beautiful Richmond, VA to have fun with the incredibly positive team at Eagle Construction of VA.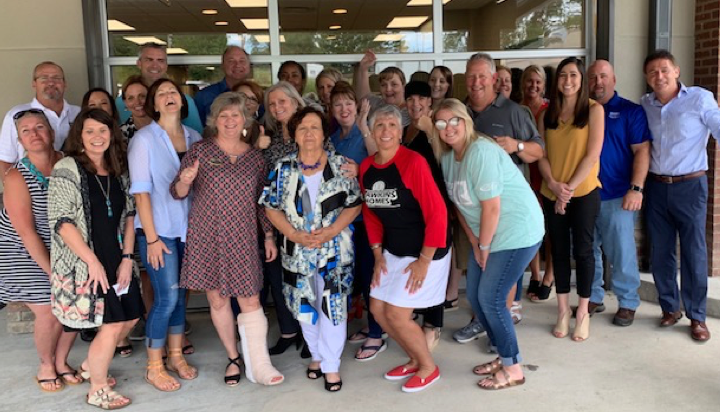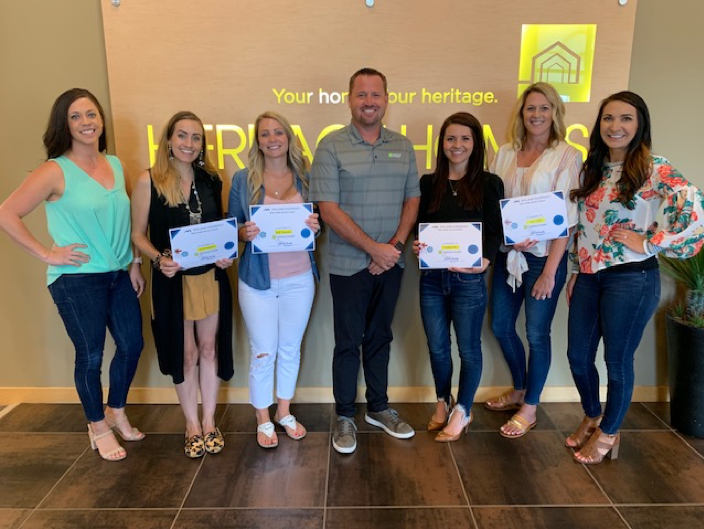 Truly blessed to be able to take a long weekend getaway and fly back to my hometown of London with my father and son to celebrate our beloved football team, Tottenham Hotspurs' brand new stadium. COYS!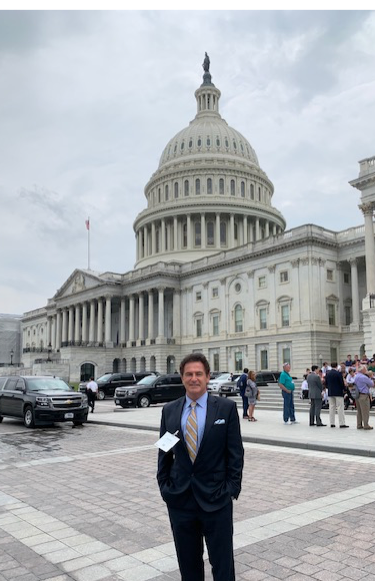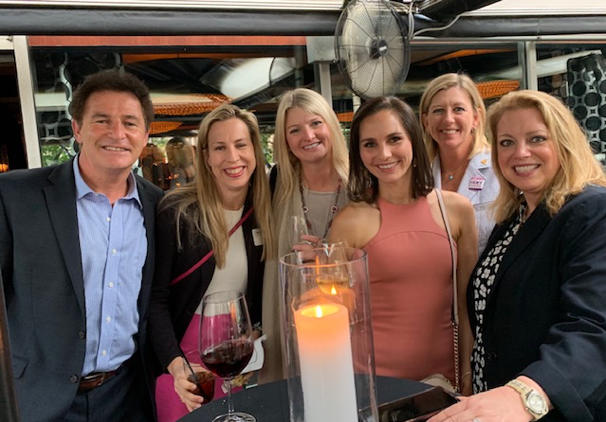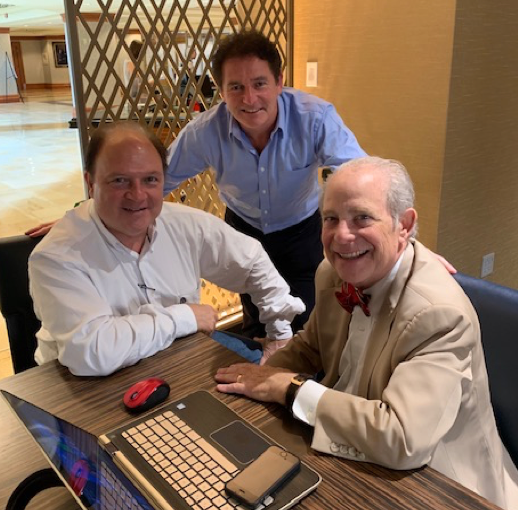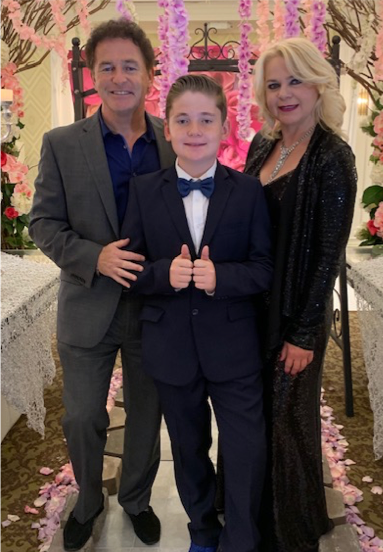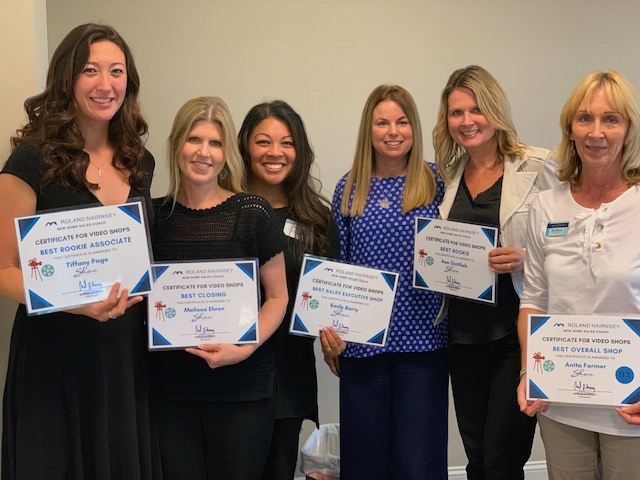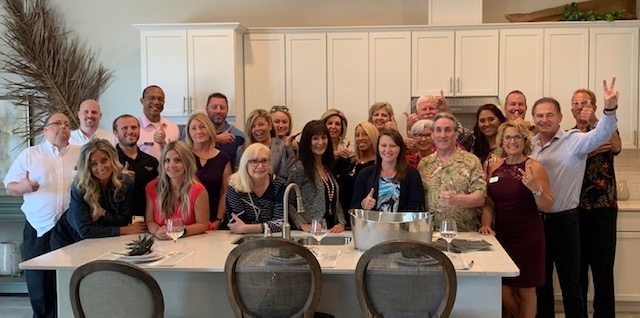 Monthly video conference with the lovely team at Ernest Homes in GA, finishing up with a fun Kahoot Game.

And the winner this month is…
So happy to see these sales stars at Eagle soar!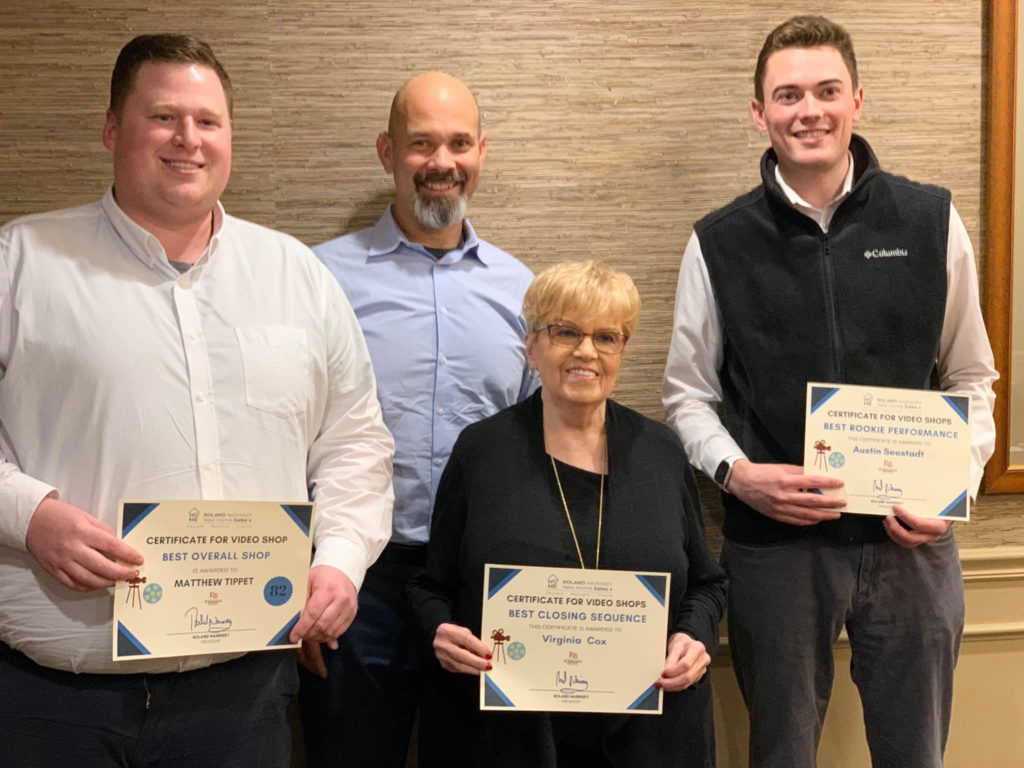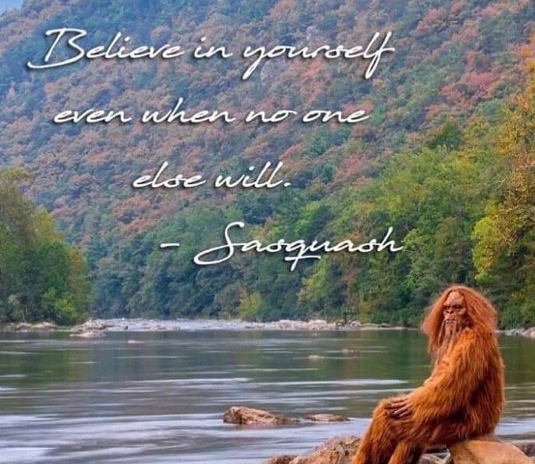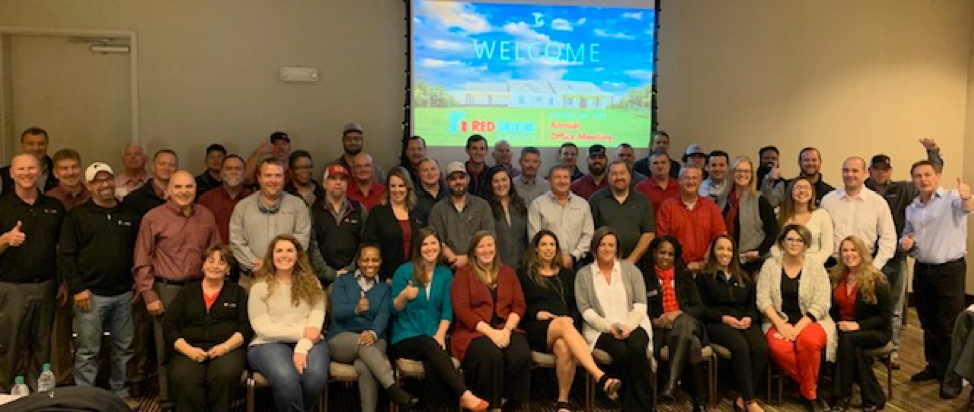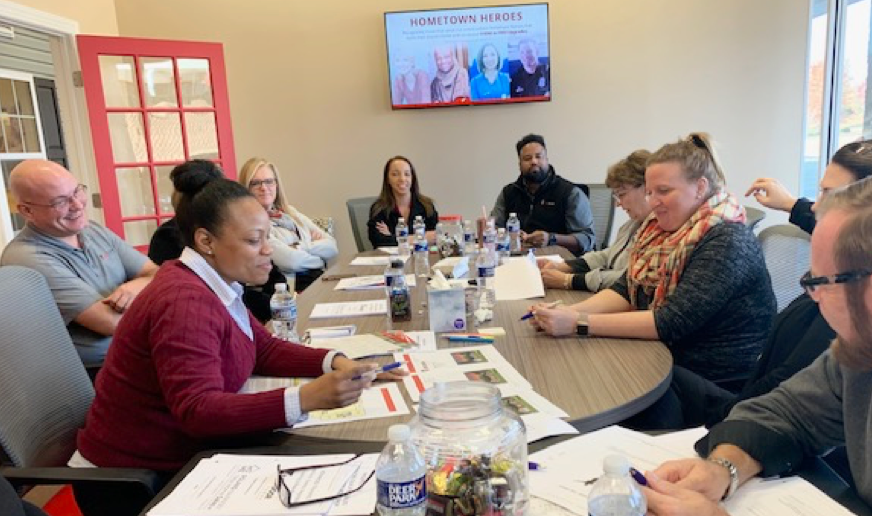 Two special visits with old Real Estate friends.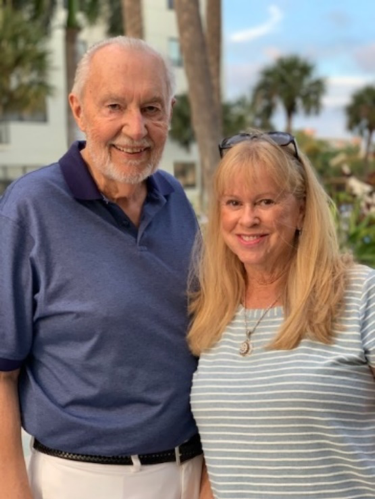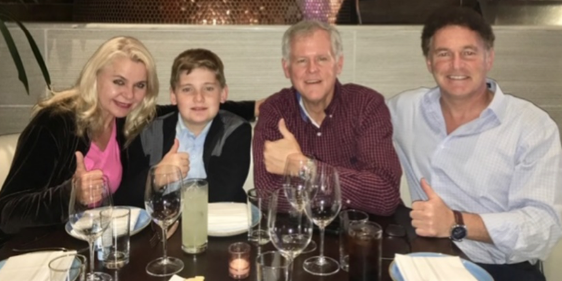 Thanks again to all of you, and most especially my family and team pictured above. We couldn't do it without your continued help and support.
Here's hoping you had a relaxing and happy Thanksgiving and may you have the faith and courage to make all of your dreams come true.
Truly,
Roland Nairnsey, President/New Home Sales Plus