ROLAND NAIRNSEY - NEW HOME SALES PLUS BLOG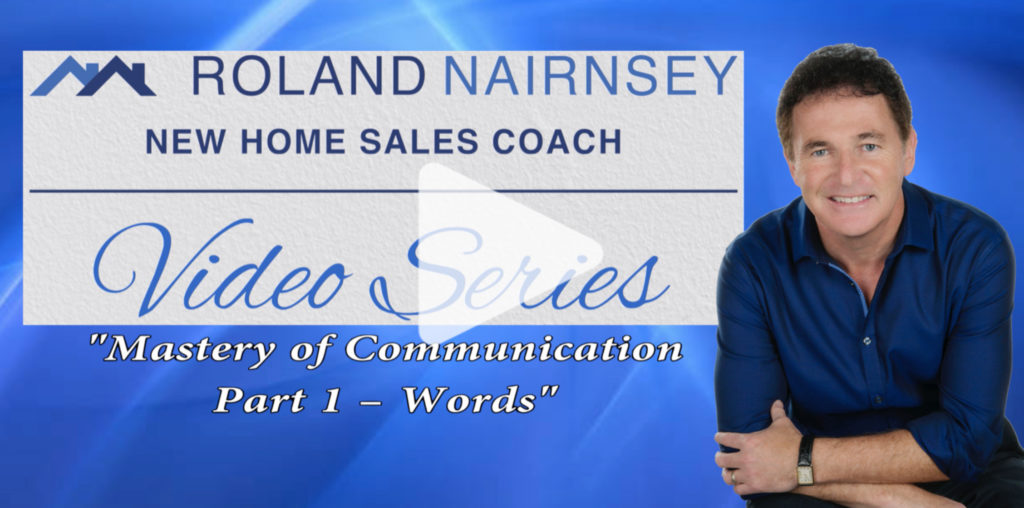 Watch Our Brand New Video And Learn How to Use Proven Power Words for Selling
Please enjoy the second video in our three-part Mastery of Communication series. In this video, Roland shows how the correct words will cause a connection with your clients and advance the sale, versus incorrect vocabulary that can inadvertently sabotage your sales success.

In our workbooks, we typically showcase hundreds of words and phrases, so in this video, Roland has selected around a dozen of the key words and phrases that will help you develop your own self confidence, as well as connect far more with potential clients.  Roland also discusses the importance of developing your EQ and empathy with an impactful historical story, as well as having some fun in his usual colorful way. 

Next month, we will continue the series and learn about "Adapting your Voice and Body Language", and then, to complete the Mastery of Communication set, Roland will share invaluable Listening skills, tips, and processes, so please get some popcorn, sit back, and enjoy!
Blog Spotlight: How to Harness the Power of Social Media for Home Builders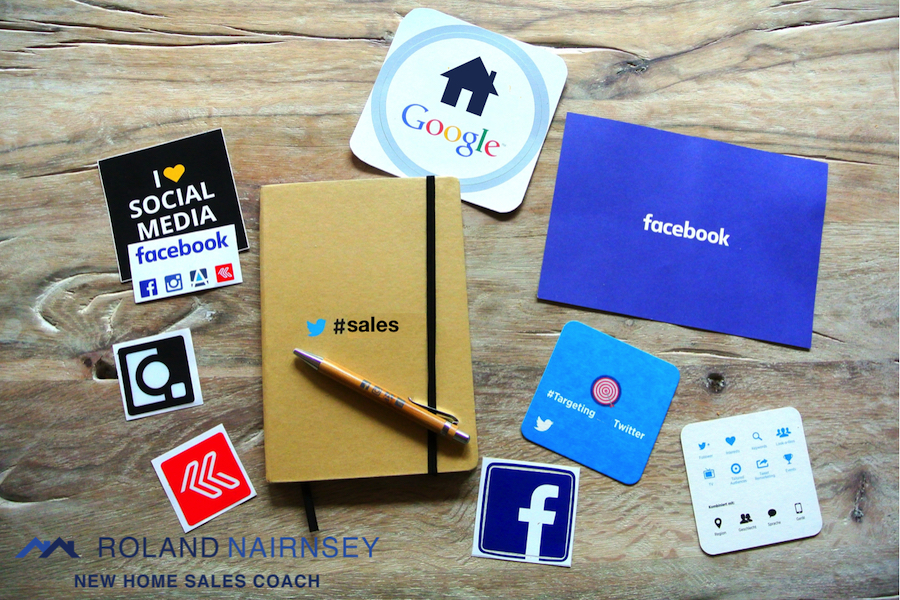 At New Home Sales Coach, we have created an exclusive Management Mastermind Group (MMG) that includes owners, directors, and managers from all across the USA. We brainstorm, learn from each other, and have some fun regularly during our quarterly group video conferences, on-site meetings, and parties.
For our July video conference, we compared compensation plans and discussed real world programs that help motivate sales teams to perform at the highest level on a consistent basis. We were also joined by Mollie Elkman, president of Group Two Advertising, and her esteemed team to discuss best social media practices for home builders.
We learned so much from them and decided we should share the  knowledge with all of you!  Read our blog to get social media tips for home builders and get a complimentary download: Social Media for Home Builders.
Learn how to harness the power of social media.
New Home Sales Specialist Spotlight: Learn How Beth Byrd from Beacon Homes Rose to Success in New Home Sales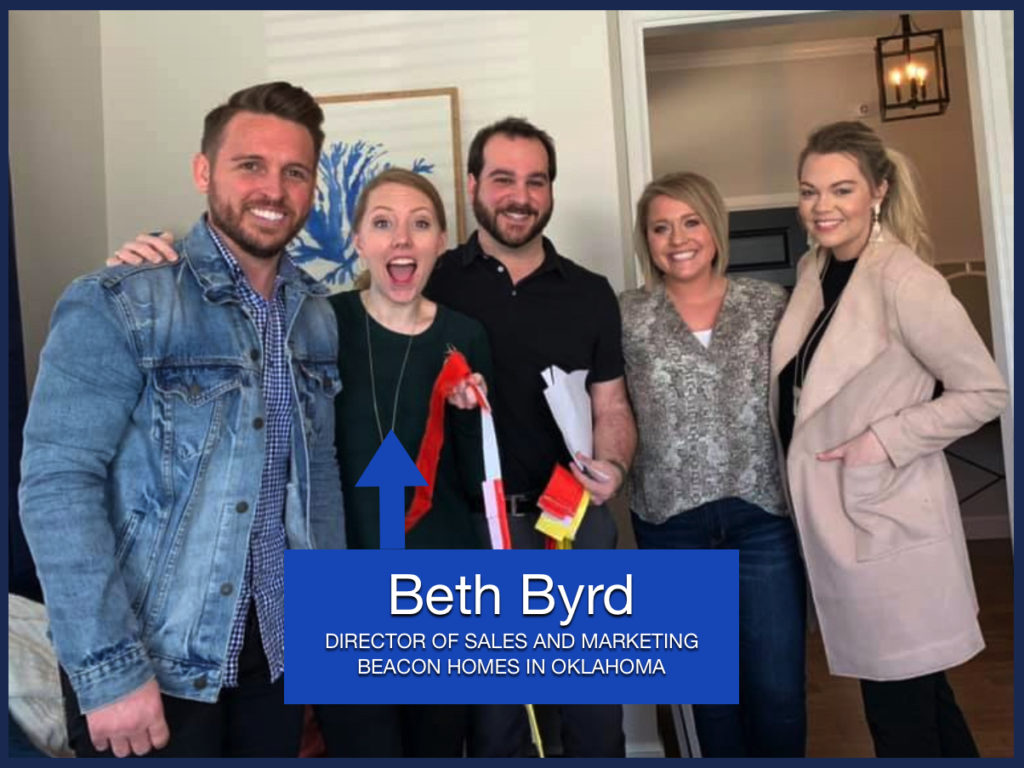 I am so fortunate to be able to meet so many wonderful people during my travels across the USA. Another person who really stands out for me is Beth Byrd, Director of Sales and Marketing for Beacon Homes in both Edmund and Tulsa, Oklahoma.
She has an incredible combination of graciousness and tenacity.  There is no job too large or too small for her as she always wants to just pitch in and help. Beth is also highly energetic and positive, always looking for fun and creative ways to help the sales team grow and develop their skills.  Read our blog to get to know Beth Byrd, Director of Sales and Marketing for Beacon Homes.