Stevens Fine Homes
Wilmington, NC
- Jenna Parker, Sales Manager
- Lisa Truster
"Roland is engaging and makes the training process fun for all involved. He has a wealth of knowledge and shares it clearly and thoughtfully. This is a wonderful investment in our sales team and company as a whole."
"LOVE! Roland was very real and honest, I didn't feel as though I was being lectured to. Really felt like he was totally with us and he was more than happy to answer ALL of my many questions. From now on I will treat all "walk-ins" as potential buyers!"
Bosgraaf Homes
Holland, MI
- Lindsay Smith
"This program is very insightful and makes you excited to implement right away, also allows you to step back and analyze what you are currently doing and areas to improve. Roland is so knowledgeable and personable and I enjoyed hearing his examples and how to implement in the field."
Tilson Custom Home Builders
Texas
- Patricia Davis, Angleton Division
- Nidia Vega, Waxahachie Division
"A fantastic teacher, entertainer, and new home sales guru."
"Roland is very smart, empathetic, down to earth and he practices what he preaches. He is very easy to follow and makes learning simple."
Jayman Built
Edmonton, Alberta, Canada
- Rebecca Jayne
"Absolutely Inspiring! He truly made me feel more confident and will definitely help me grow and better support and serve my clients."
Jayman Built
Calgary, Alberta, Canada
- Fatima Cherkaoui
"Roland is awesome and full of life, 10/10 salesman, great speaker and mentor."
Bay to Beach Builders
Greenwood, DE - 2019
- Bruce Rosenblatt, VP of Sales and Marketing
"Roland is an exceptional trainer. He brings years of hands on experience to the table. EVERYONE in new home sales should spend time with Roland."
NEW HOME SALES PLUS
Helping sales people increase sales and achieve incredible results.
CONSULTING
Coaching new sales people and instilling successful sales habits.
RESULTS
Helping builders create measurable success.
WHAT OTHERS ARE SAYING ABOUT NEW HOME SALES PLUS
RITZ CARLTON RESIDENCES ESTERO BAY
Roland is very engaging and thought provoking! He really teaches in fashion that reinforces selling processes and teaches us that it is Ok to "Ask for the sale".
- Clay Miller
Roland is open, honest, engaging, energetic, and charismatic! He really works hard to help the team to learn and succeed.
- Natalie Garavelli
CHESAPEAKE HOMES, NORFOLK, VA
Wonderful, I took many new nuggets and can't wait to start using them. Roland was enthusiastic with lots of energy, funny, informative and clear on the process.
- Audrey Leer
Unbelievable Training, Roland is charming and engaging and I like that he has real new home sales experience to help us with his techniques.
I am thankful that there will be monthly follow up on our training to help continue and further our skills.
Cassie Smith
Manager
Chesapeake Homes
DREAM FINDERS HOMES, DENVER, COLORADO
I have been in new homes sales for over 10 years and have had numerous trainers, and I can that Roland's program was the best experience I have ever had! Roland is knowledgeable yet fun and creative. Robert Miles Bradshaw
Roland was funny, communicated well and brilliant with responses, how to speak to clients. It is nice to know that the teacher has "Walked the walk" in new home sales. I love the idea of closing a you go, and that this actually puts the client at ease.
- Terry Smith
Incredible program! Roland is great, his knowledge, enthusiasm and love for teaching his content made me more excited to learn it.
- Kyle Jackson
I have been selling new homes for 18 years, and I really appreciated that everything we learned and discussed was relevant to today's market. Roland was knowledgeable and motivational and I really enjoyed learning from one of the best in the business!
- Kayleen "Kiki" Helling
JANICE ITTERMAN - SALES MANAGER
PACIFIC LIFESTYLE HOMES & GARRETTE CUSTOM HOMES, VANCOUVER & TACOMA WASHINGTON
I am very proud of - Paige.  Paige is brand new to the negotiating part of real estate and was faced with a difficult customer and Realtor who wanted everything under the sun, shortly after Roland's first on site training.
Paige received an offer for a long standing homesite in Woodside.  She had met with the customers a couple times. At their last visit prior to heading back to California, they told Paige that they loved our homes and that the homesite was better than the other ones they had visited.  Not only that they had friends living in the community.  This immediately placed Paige in the driver's seat. The Realtor submitted an offer with a ridiculously long list of what they also wanted included - from a significant discount in price to backyard landscaping, fencing, blinds, etc., there were about 10 items on the list.  She also stated that they were looking at other builders who were offering more than we were and that they could get the homes for less.  Paige had done her homework and was aware of the homes listed around her.  She new the homesites weren't comparable nor were the homes.
A little nervous she called me and said she had re-read all of Roland's training materials and wanted to talk it out.  We did a bit of role playing and came up with a solution.  It's fine to give a little bit, and let's see what they counter with.  Paige was spot on.  They did want our home and the only counter back was for the landscaping in the backyard.  We answered yes and the customer is now happy as they feel like they won as well. It was a great win for all as we didn't give into all their demands and the customers got what they really wanted.
Lessons Learned:  Know your customer, and know the surrounding communities and homes available.  It is especially important in this market where we are facing more and more negotiations.  This was such a team effort. My favorite part of the sale is negotiating so between your training and me talking her through the sale process it was perfect and helped her gain confidence that she can do it. Training definitely builds confidence.
RYNA STEGLER - VICE PRESIDENT
PACIFIC LIFESTYLE HOMES & GARRETTE CUSTOM HOMES, VANCOUVER & TACOMA WASHINGTON
I wanted to share a real life example of a team member using Roland's negotiation training on a standing inventory home this week. It worked great and we have a signed agreement!
 Terry got a new lead, He promptly met them the same day and demonstrated the home. While meeting them he did a great job of discovery and pulled out some key info from the Customer.
The Customer made an offer that was essentially about 75k lower than our list price.
Because Terry did good discovery we knew he was divorced, renting a house, could close quickly, his daughter needed to be in their School District, and most importantly he is a Sales Manager at a car dealership.
             This told us he was going to be a negotiator based on his profession, but also that we had the ideal home for him based on school district and ability to close fast and stop renting.
Even though he gave us an offer far below asking (about 75k) on a home we had recently lowered price on, we stuck to Roland's method of NOT splitting the difference. We countered and gave him very little. And specified a quick closing (give to get strategy).
Long story short, we used Terry's discover info, and Roland's strategy of NOT splitting the difference to in the end land at a full price offer, with a reasonable concession for closing cost / rate buy down.
 Congrats to Terry on getting a standing showcase home sold! I truly believe Roland's negotiation strategy and great discovery helped put this deal together. On to the next sale!
TERRI HARRINGTON-PRESIDENT OWNER THE HARRINGTON GROUP 
I owe so much of my success to Roland Nairnsey! My career launched with Roland's sales training many years ago having been onsite with a Luxury Home Builder in Sarasota under his direction. I am now running a team of 11, a development project at 25 million dollars as Director of Sales and became a top producing agent here in Sarasota! I have also just been given the opportunity at my current brokerage to direct and develop our Coaching Academy! 280+ agents and any Realtor from any company  needing coaching!
Roland's gift for sales and training has truly changed my entire career! I am able to apply each and every day what he so kindly shared with me many years ago! On Site Sales, or General Real Estate it all ties in with his expertise of knowledge and training!
Forever grateful!
Terri Harrington
President Owner the Harrington Group
Attendee at The Tropical Sales and Management Retreat October 2021
JC JACKSON HOMES
I wish you had space to be able to share the infinite words of wisdom I have received from Roland over the years. Time spent with Roland learning how to connect with clients and make their home buying experience great is absolutely essential! Roland really helps the Sales team understand the different motivations for why people buy homes and to how to connect with buyers to build trust and ultimately provide a great buying experience!
Erick Cooper
New Home Sales Specialist
JC Jackson Homes
STEVENS FINE HOMES - WILMINGTON, NC
"This was eye opening and opened up a whole new side of me. Roland has created a systematic more linear process which makes for more time and more closings."
-Jeffrey Barlow
"This program was super helpful as I am anew sales agent. It really breaks dow all aspects of the sales process and Can walk out of this training knowing I have all the tools I need to be successful. Roland is awesome and a wonderful teacher."
-Logan Taylor
"Roland is a great speaker, he is knowledgeable, kind and very motivating."
-Regan E. Dumas
BOSGRAAF HOMES - HOLLAND, MI
"This really helped me define my style and how to guide clients across the finish line. I really enjoyed tapping into Roland's years of experience."
-Chip Ferlaak
TILSON CUSTOM HOME BUILDERS - TEXAS
"Roland is intelligent, funny, caring and great at getting everyone involved."
-Tanya Johnson, Spring Division
"Roland was fantastic! I was so glad there was humor as it made this info come alive to use in real life situations. I can use these concepts as an "Online Sales Counselor."
-Amy Simoneaux, OSC, Bryan and Colleen Station
"I'm a great big fan of Roland. He is an amazing presenter knowledgeable and simply funny."
-Dylan Sled, OSC, Houston
TILSON CUSTOM HOME BUILDERS - TEXAS
"It was very valuable motivation in a well organized format, with very easy to follow steps. Roland is a great presenter with just the right amount of humor, and I appreciate his experience."
-Hollie Wilson, Kyle Division
"Roland is very funny, charismatic enjoyable to listen and learn from and very informative."
-Taylor Mcintyre, Roen and Rock Division
JAYMAN BUILT - EDMONTON, ALBERTA, CANADA
"Inspiring and energetic! This is a valuable asset to all sales professionals, easy to stay engaged and absorb all of the fantastic info he had to share."
-Jenn Fenske
"Fantastic and engaging, learned a lot from a master. He is patient and knowledgeable and loved that he puts the same amount of effort into the newest employee as he does with the most experienced."
-Christopher Honch
SNYDER HOMES - VERMONT
"Informative, Interesting, productive and exciting. Roland is very in tuned with salespeople and people in general. He is very constructive with his teaching methods and appreciate his open approach."
-Ron Montalbano
JAYMAN BUILT - CALGARY, ALBERTA, CANADA
"Roland is very charismatic, friendly and funny. This was very insightful and I really enjoyed his teaching style."
-Clare Nicolson
ROBERTSON BROTHERS HOMES - WEST BLOOMFIELD, MI
"Thank you so much, I have not been able to stop thinking about our training/seminar this week.  The workbook that you created was informative and forced all of us to participate and have some fun.  And we learned from one another.  I really think it was the best yet, and
not just because I won an award!
You have got me thinking and planning and my wheels turning and I think we can all expect good things to come in Northville."
Virginia Cox - Sales Manager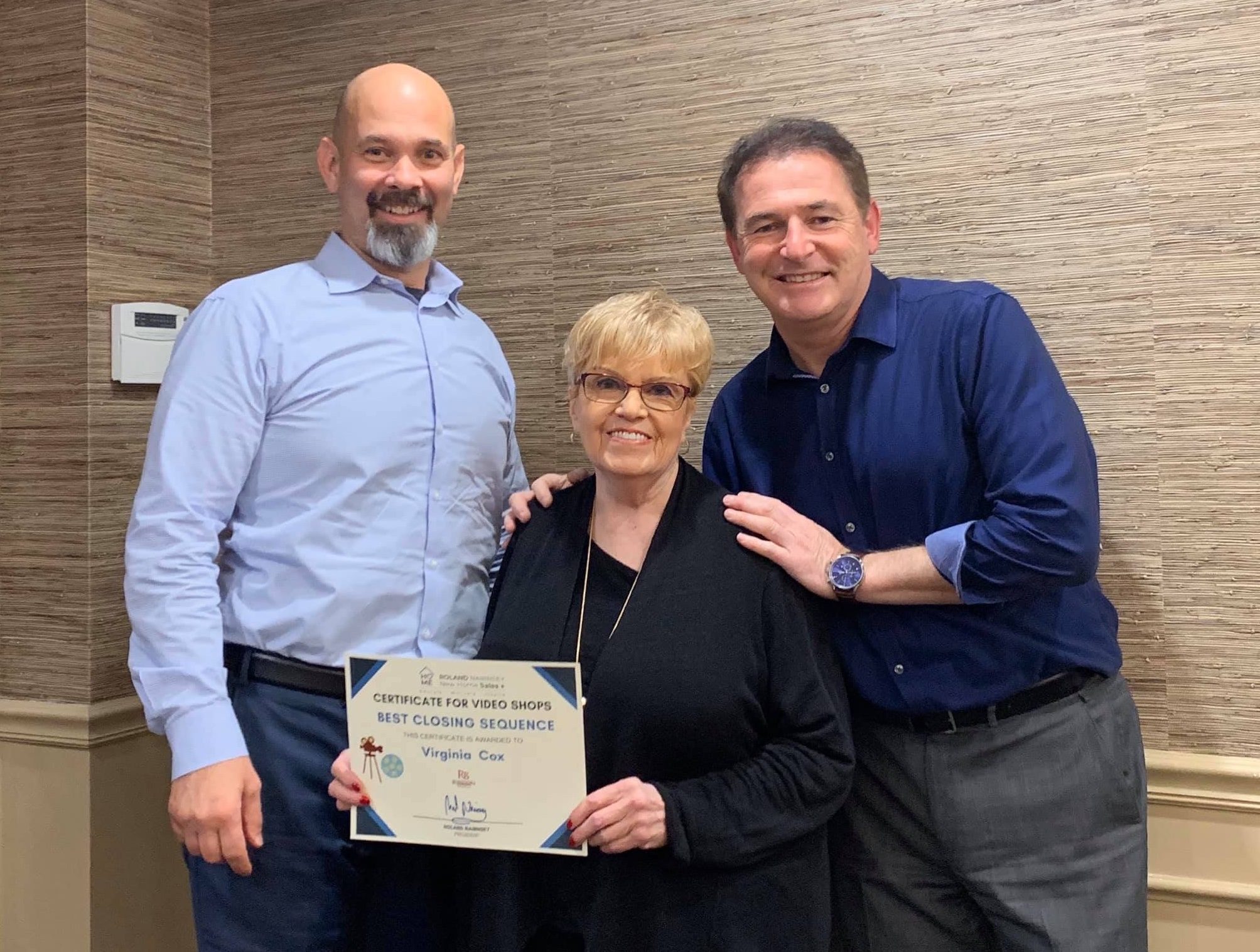 DRAGAS COMMUNITIES - CHESAPEAKE, VA
"I can't thank you enough for the absolutely inspiring two days you spent with our team! We are all so excited to try our new process and techniques!"
Sally Horvath - Vice President of Sales Operations
"He's funny, yet so knowledgeable; such a perfect blend. Kept us engaged while learning."
Lauren Dial
"Wonderful, taught me to keep an open mind and adapt to change."
Kelly Nicholson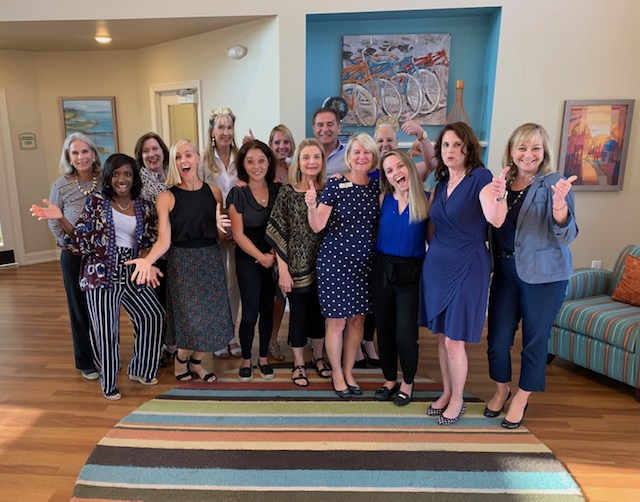 DRAGAS COMMUNITIES - VIRGINIA BEACH, VA
"Incredible program! I have learned so much. I feel like didn't know how to be an agent until completing the program.  Roland is great with all types of different personality types, full of energy and entertaining! Of course, very educational!"
Morgan Xenos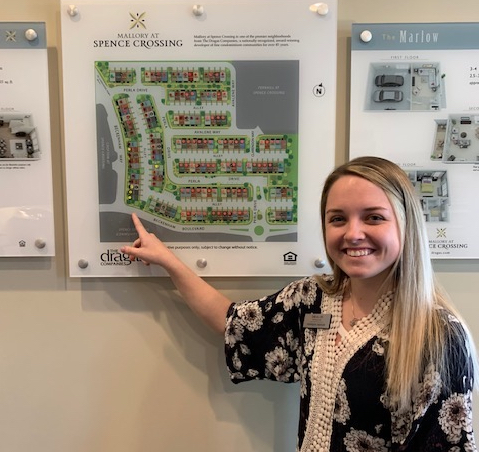 FINE PROPERTIES - SARASOTA, FL
"Roland really gives you a different perspective on what you say, the words you use, the way you say it and soft closing throughout your home showing. He opens your eyes about things that you could be doing or saying that can sabotage your closing the deal. This is a great class to take if your wanting to take your business to another level."
Lorna Yankee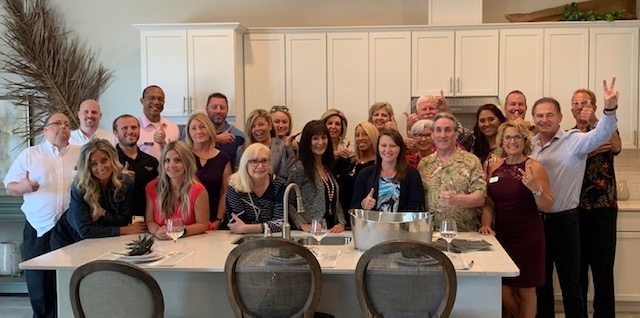 FINE PROPERTIES - SARASOTA, FL
"What an amazing training by Real Estate expert, coach and published author Roland Nairnsey.  It is a privilege to learn from the best!!"
Mandy Hodges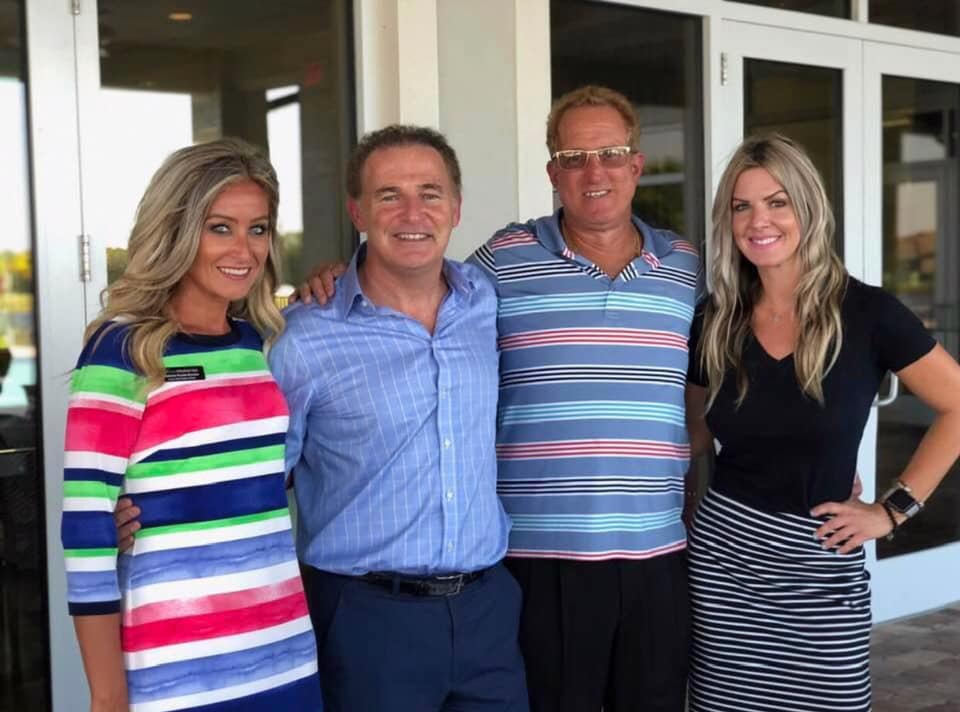 FINE PROPERTIES - SARASOTA, FL
"We can't thank Roland enough for his time he gave to our group in Sarasota,Fl!! This guy is the real deal! You can tell he genuinely cares for people and helping others achieve the success he has had. Thank you for you wisdom Roland..."
Sheri and Luke McFarland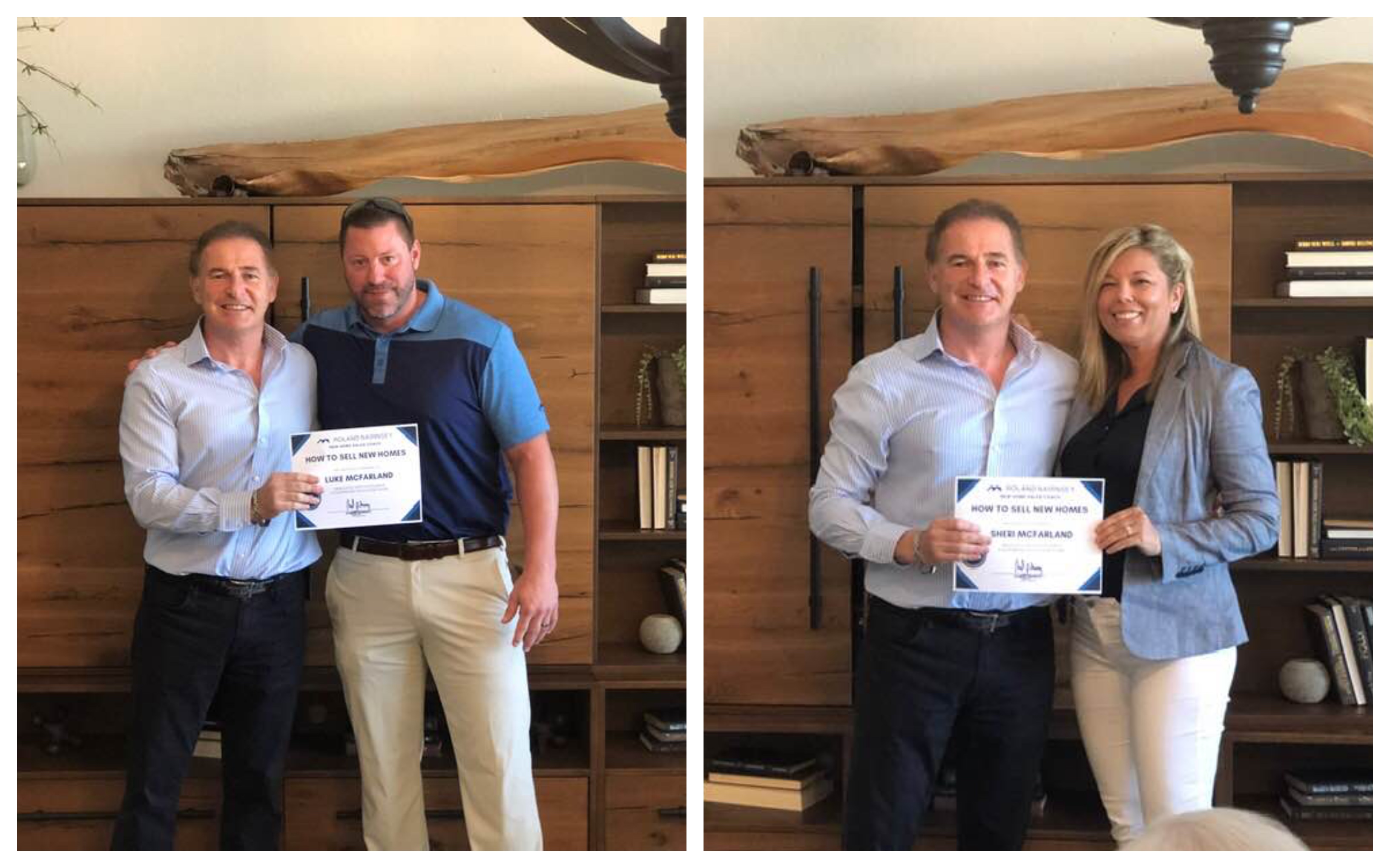 SHEA HOMES - CHARLOTTE, NC
"Always fun and informative - can use material and ideas right away to better myself...Roland makes things interesting and fun - ideas are always well thought out and make everyone better if you implement."
Jamie Nicolls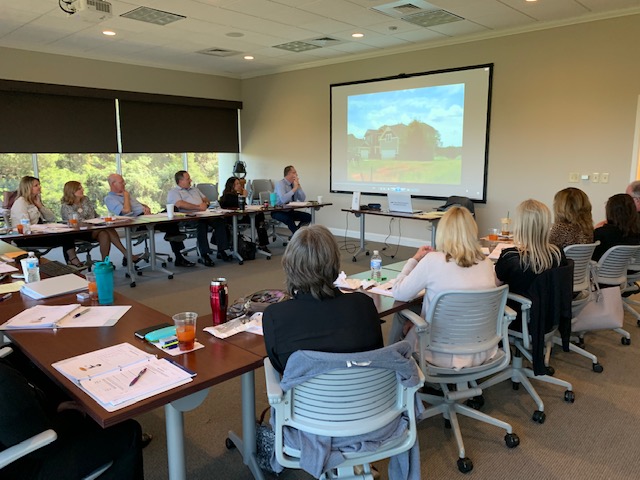 SHEA HOMES - CHARLOTTE, NC
"I think Roland's training is always so thorough! It's great to review bases, while learning to elevate your sales presentation from start to finish! Roland is fantastic! I love the training, but I also love that he shares the best of our video shops as well. It helps to see our peers in action while they are implementing previous training."
Melissa Ehren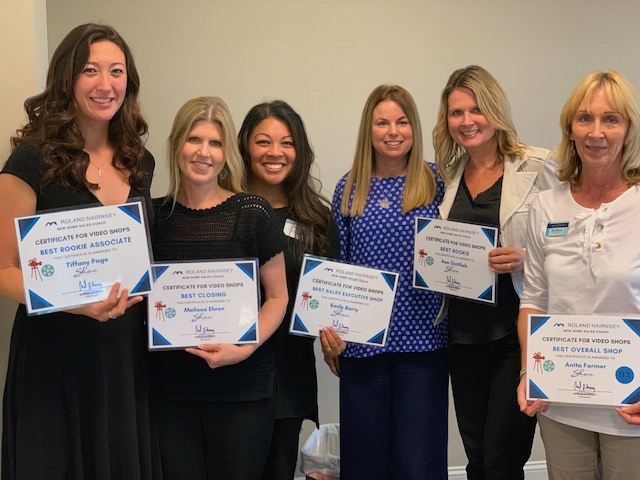 SHEA HOMES - CHARLOTTE, NC
"Excellent, thorough. It's not a salesy pitch, but a structured guide lead to sales...Roland is an excellent teacher, very communicative, but has excellent EQ."
David Dupont
"Always love the material, pick-up more techniques and tricks to sharpen skills. Kahoot game was fun...Roland is a consummate professional, makes learning fun.
Doug Venable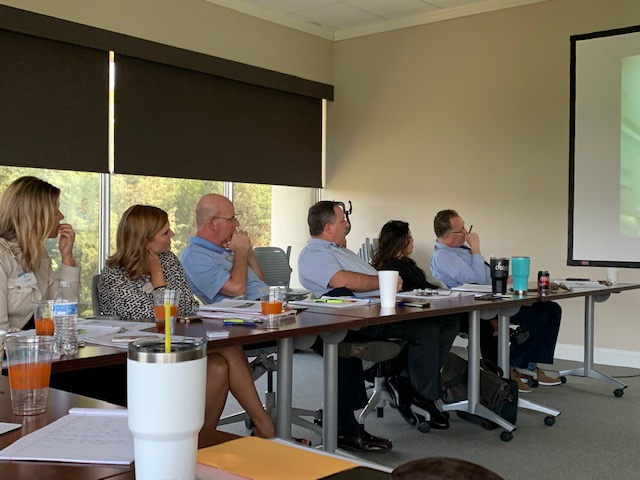 HAWKINS HOMES - CLARKSVILLE, TN
"Very funny and engaging. Kept my attention and I learned a lot of great things to implement in my business."
Kimber Gaither
"Great program. Provided awesome tactics, techniques, and procedures that will greatly improve my ability to function as a real estate professional."
Ron Beck
HUNTER QUINN HOMES - MT. PLEASANT, SC
"I just wanted to reach out and thank you for the FUN training we had last week. It was very informative and I am already putting my new skills and techniques to use! On that note I had what we call a "floor pop" yesterday with prospects that came in a wrote the same afternoon to build a home with us yay!!! Big things happening here at the Paddock in just a few short days since our training. Thanks again!."
Aimee Fedor (in an email to Roland)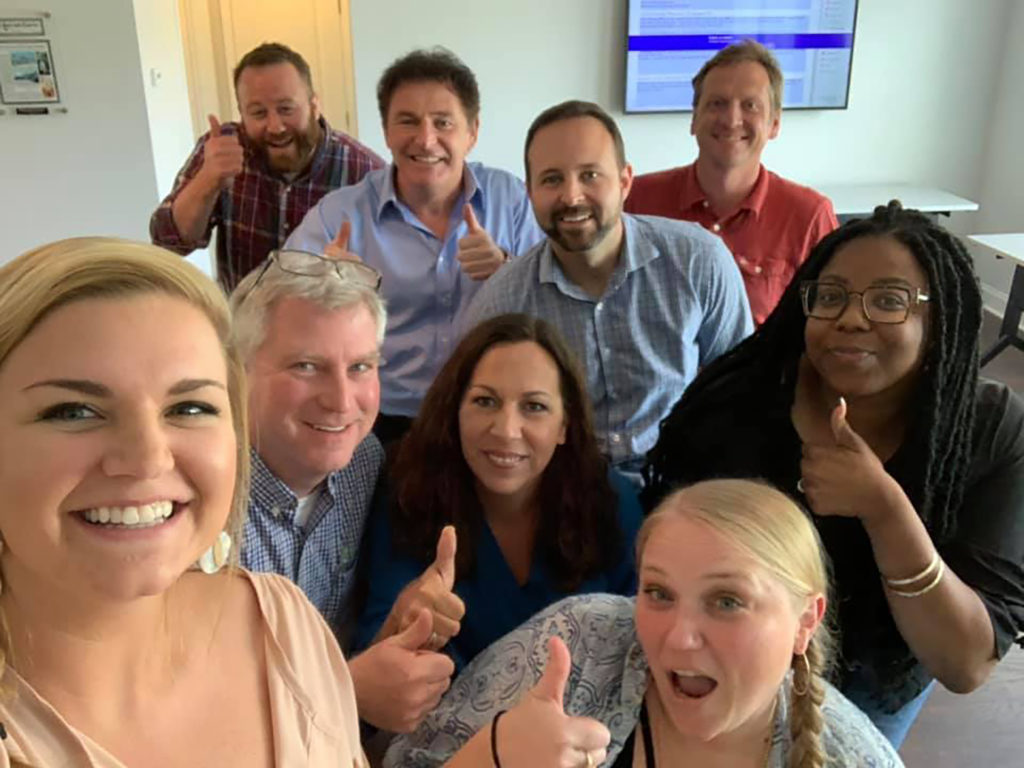 BEACON HOMES - TULSA, OK
"Amazing person, educator and coach. I feel like he's a lifelong friend who I've trusted for years."
Jake Bradshaw, McGraw Realty and Beacon Homes
"Great attitude, authentic, and fun!"
Brad Stowe
"Excellent trainer, easy to learn from, interesting!"
Kasey Reyes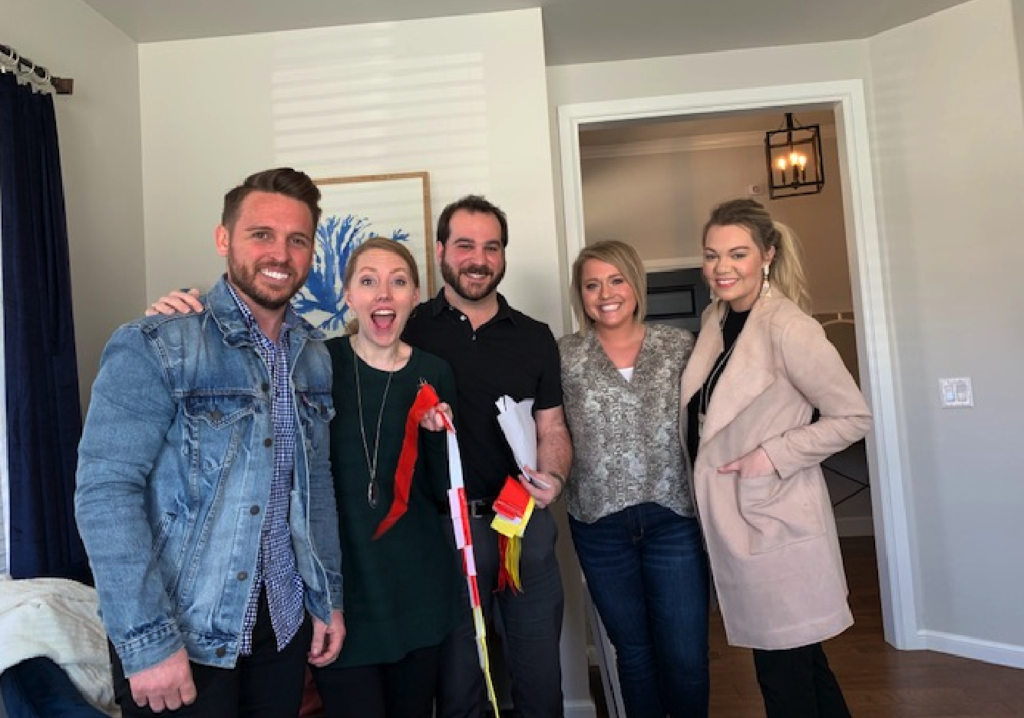 EAGLE CONSTRUCTION - RICHMOND, VA
"The program was life changing, it has already made a huge impact on how I think in sales. Roland's personality and passion for sales are contagious."
Lindsay Price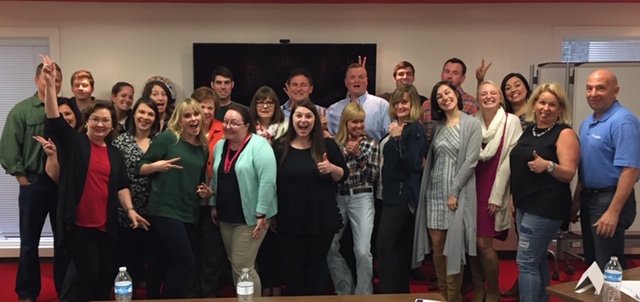 RICHMOND AMERICAN HOMES - DENVER, CO
"Roland is fun, energetic, entertaining with great information. I loved how he kept us all involved by using our homes, asking questions and making us laugh."                                                              
Silvia Besser
"Entertaining, energetic, and educated! Great content with applicable examples"
Richelle Frost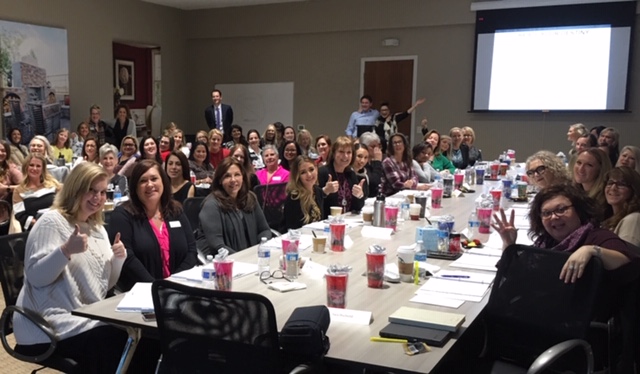 IVEY HOMES - GROVETOWN, GA
"Roland is to new home sales training what Pelè is to soccer, Woody Allen to screenwriters, and Babe Ruth to MLB players - The Best!"
Becky Martin
HEARTLAND BUILDERS - GRAND RAPIDS, MI
"Roland is a very personable and fun coach. He is entertaining and helps you see another way to look at your process, that feel natural not canned."
Cindy Kogelschatz
BAY TO BEACH BUILDERS - GREENWOOD, DE
"So many great tools about relating to people in general, but specifically about equipping us to move prospects to a sale. Roland is a very approachable, knowledgeable sales professional who draws from years of his own experience, and keeps the information understandable."
Julleanna Seely*
*RESULTS! After coming home from spending time with this great group, I received the following email from Julleanna: "I wanted to let you know that upon my return from your sales training event, I sold 4 homes in the following 4 days. That refresher course really helped me kick it into high gear!"
"Roland is a genuine person who cares about giving clients the best possible experience and helping sales consultants reach their full potential."
Zach Evans
WINSLOW HOMES - YOUNGSVILLE, NC
"Absolutely Amazing! I cannot wait to apply what Roland has taught me. He is a great guy and sales coach!"
Tyler Waddell
JC JACKSON - NEW BERN, NC
"It was very informative and motivating with so many new ideas! Roland is a motivating speaker with an amazing sense of humor, both educational and enjoyable."
Jeannie Pettipas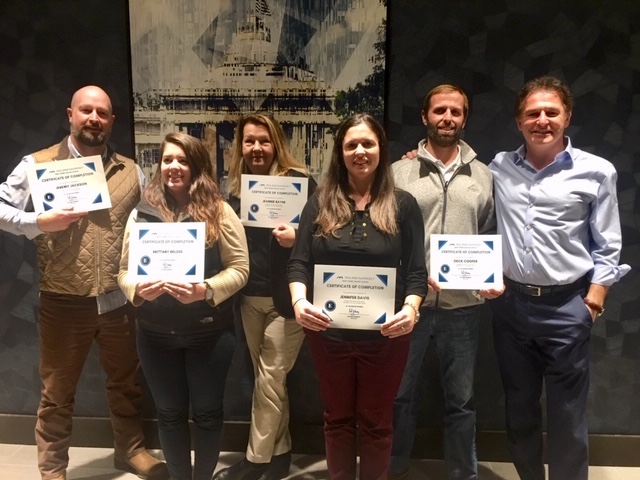 RED DOOR HOMES - RAEFORD, NC
"Gentleman and Scholar. I prejudged this as a waste of time, but after listening to Roland, I have to take that back 100%."
Luther Parrott
ERNEST HOMES - SAVANNAH, GA
"Roland's energy keeps you engaged in the class. Between the 'buts' and the 'electric lines', you're continuously laughing and wanting to interact."
Nikeema Green
LEE WETHERINGTON HOMES - SARASOTA, FL
"Good presenter. Pulls from his years of real experience to present quality information."
Gregg Carlson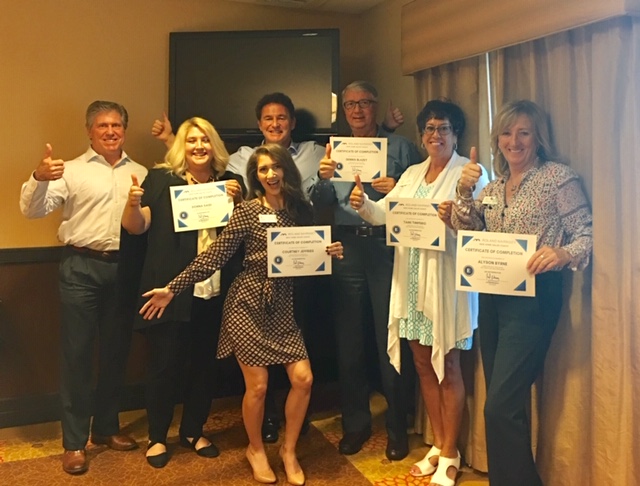 RED DOOR HOMES - RAEFORD, NC
"This may be the best information I have ever gotten in my 20 years of building."
Chris Martin
JAYMAN BUILT, ALBERTA, CANADA
"This is the first training I have had where the instructor was currently in the industry so he can relate to what we go through. Roland kept me engaged and excited throughout the whole 2 days. I like how he had the entire group participating and we were able to share our thoughts."
Roger Gellardo - Jayman Built
"Incredible, best training I've ever had. Roland is a great salesperson and a great trainer. You can tell that everything he touches turns to GOLD."
Amir Chang -  Jayman Built
SHEA HOMES, CHARLOTTE, NC
"Roland was a breath of fresh air.
He has a way of training that doesn't feel like you're being programmed. He's kind and funny and I appreciate his expertise."
Michelle V. Libby
PREMIER SALES GROUP - FT. LAUDERDALE, FL
"His superb ability to engage my staff from the onset really set the tone for two extraordinary days of fun, learning and fine tuning even the most senior sales executives. From listening skills to closing techniques, I highly recommend Roland Nairnsey to anyone seeking a truly great sales trainer."
Carolyn Block Ellert - Owner, Broker
HERITAGE HOMES - FARGO, ND
"Roland is very knowledgeable and his many years of expertise is so valuable in helping us to become a better team."
-Troy Mattern
"Roland is very inspirational and great for team building. His enthusiasm is very contagious."
-Brianne Rome
ROBUCK HOMES, RALEIGH, NC
"Roland is an amazing trainer, he had me laughing and learning. His
experience selling homes brought real depth and value to his techniques for the Sales process.
Often trainers' experiences aren't in the same industry, or of a current market experience. The program is awesome, structured but fun!"

Heather Mansfield
"Wow! Roland was fun, engaging and so knowledgeable.
He really opened my eyes to what is possible and attainable in my 'Franchise'.  I am excited to get to work!"

Michelle Kohn
ATLANTIC BUILDERS - FREDERICKSBURG, VA
"An amazing presenter and trainer. He brings a fresh current perspective to the sales process. He gets it!"
Tamara Wain
EAGLE CONSTRUCTION, RICHMOND, VA
"The program was life-changing, it has already made a huge impact on how I think in sales. Roland's personality and passion for sales are contagious."
Lindsay Price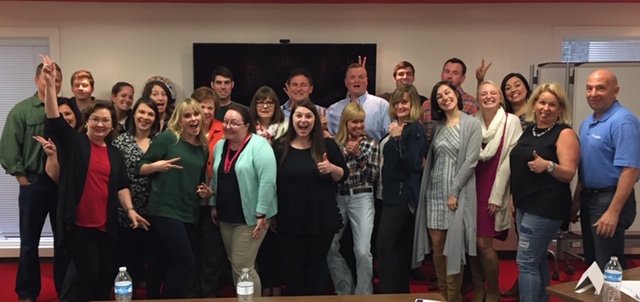 NOVAK BROTHERS - GEORGETOWN, TX
"Roland's strategic demonstration and closing techniques helped increase sales by over 34%. Roland has been the key consulting person for sales and marketing for three different major home builders I have held executive positions with."
Jim Cramer - Vice President
NOVAK BROTHERS - AUSTIN, TX
"Entertaining and extremely informative for our entire team, from construction to sales to marketing.  Everyone learned so much! Roland made it fun and was extremely patient with our entire team!"
Joy McVean
RITZ CARLTON RESIDENCES - MIAMI, FL
"Roland is a gentleman and a scholar, they say that knowledge is power, but without wisdom it is useless. Roland's approach teaches you to apply the wisdom in a most strategic and simple way. His approach is welcoming to a customer."
George Matos - Director of Sales
SHEA HOMES - CHARLOTTE, NC
"Love his interactive, up-beat style!  He keeps it interesting!"
Jessica Lundgren
ROBERTSON HOMES - BLOOMFIELD HILLS, MI
"He is a very good presenter and his techniques for new home sales are very thorough and well-structured.  He is one of the best instructors that I have had in my professional career.  He is very fun, energetic, and encouraging."
Carrin Weirauch
ATLANTIC BUILDERS - FREDERICKSBURG, VA
"Roland is a wonderful coach, and his tone and approach are perfect for our team."
Chris Burns
BOSGRAAF HOMES - HOLLAND, MI
"Professional, knowledgeable, great person and so good at what you do.  You practice what you preach!"
Haeleigh Peterson
SHEA HOMES, CHARLOTTE, NC
"I really enjoyed Roland, he made learning FUN and it felt very "real world". I appreciated his flexibility. He has years and years of very valuable experience and has created great success, so it makes him an ideal teacher."
Jessica Lundgren
JAYMAN BUILT GROUP - ALBERTA, CANADA
"Roland was a powerful and compelling speaker and trainer.
His coaching was authentic. You can see how passionate he is about new home sales, and building confidence in each and every individual that attended."
Vanessa Freeman
KEYSTONE HOMES - SAVANNAH, GA
"Amazing Speaker, great motivator and glad he came to share his experience and knowledge. Mainly enjoyed how to better communicate."
Gerard Garcia
BERKSHIRE HATHAWAY HOME SERVICES - NAPLES, FL
"Excellent, should be a required training course. Allows me to see how sales is an art to be learned and mastered. He is an excellent instructor, engaging. He is what he teaches, great coach!"
Vivian Lugo
THE HUFFAKER GROUP - LANDMARK HOMES OF TENNESSEE
"I want to thank you again for the incredible training program that you put together. I have spent $50,000-$60,000 a year on coaching and seminars across the country. I almost made the mistake of not attending your training because business was already good. Would the information be worth the time not spent with clients? 100%
Having been to seminars by all the greats, I can say that you, Roland Nairnsey, delivered an exceptionally high level hands on training that has immediately impacted my business. You run a world class program that has gotten me get into the head of the buyer in a way that I have not heard presented before. Thank you Roland as applying your steps have already paid off and will likely add six figures to my yearly income. I am in your debt my friend."
Will Johnson - The Huffaker Group, representing Landmark Homes of TN
GREEN KEY VILLAGE - LADY LAKE, FL
"The program is a definitely a worthy investment, the workbook will serve as my sales bible for years to come.
Roland was awesome! He is an excellent communicator and teacher, he's humble and entertaining as well."
Kim Thomas - Owner