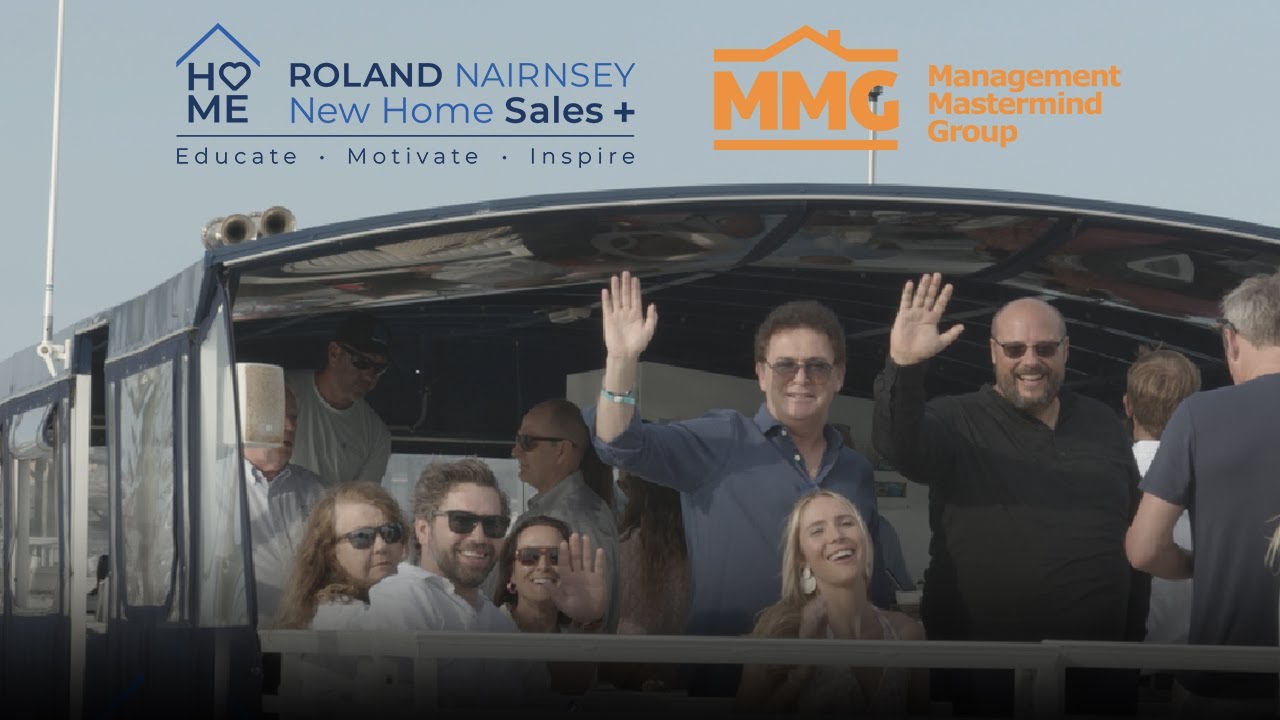 "I don't know what I would do without Roland's Mastermind Group! The opportunity to discuss best practices and brand-new practices with some of the best and brightest minds throughout our industry is invaluable. Even the most experienced New Home Sales Managers and Owners need training and assistance, especially with a market like ours that is evolving and shifting so quickly. Why weather the storm on your own, when you can glean wisdom from experienced Mastermind Members, including great tips about what works and doesn't work when managing people, and trying out new tech."
Terri Smith, Director of Customer Experience, Bosgraaf Homes
"The Master Mind Group has been an invaluable resource for me as a sales leader. Roland and his team do a great job organizing our meetings and choosing relevant topics for our discussions. I feel like we're all facing the same challenges in the industry right now but having this group of peers to discuss the challenges with has often led to an effective solution that I wouldn't have thought of on my own."
Jason Harper, VP of Sales & Marketing, Hunter Quinn Homes
"Being part of the MMG group has been a great experience. Getting together via Zoom and in person sharing ideas has been so beneficial to everyone in the group. If anyone needs help with something, there is always a MMG member lending a helping hand. This group has helped me grow as a manager as well as grow our business."
Lisa Licata, Director of Sales & Marketing, Sterling Real Estate Group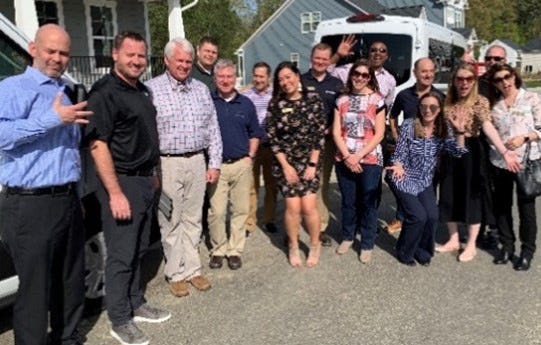 "Being a part of the New Home Sales + Management Mastermind group for the last 2.5 years has been incredibly valuable. The ability to regularly brainstorm with other professionals, share knowledge and learn from and glean advice from others has saved a lot of time, energy, and money for my company. It has allowed us to quickly determine and implement the best solution to problems or obstacles when they arise, as more often than not, someone else the group has faced a similar situation and is willing and able to share their experience. The best practices of our company have improved due to the inspiration found from other builders, and I have never come away from a mastermind session without learning something new."
Jenna Parker, J.D., Director of Sales/Broker, Stevens Fine Homes
Roland realized that one of his greatest asset are all of the Builders and Managers that he has the pleasure of working with across North America every day. As a result he created a unique community of New Home Sales Masterminds. This exclusive Mastermind Group consists of Owners, Managers, Sales Directors and VP of Sales and Marketing from all over North America.
The MMG discuss topical items in live time via email. They share the latest trends, systems, and vendor experiences to help each learn for their in the Sales Trenches experiences. The MMG also enjoy:
Group video conferences - These are held three times per year, with pre-arranged topics prescient to the group at that time. Roland is the facilitator and encourages lively dialogue so that attendees can hear best practices and be part of an insightful and focused networking group.
Private Facebook MMG Page
Private networking reception at the International Builders Show
On site visit to a Builder in The MMG Group
We review their Communities, models, and sales processes, and include round table management group training with an outside guest speaker and consultant. Gourmet Meals, Cocktail reception, and transportation by bus, is provided by New Home Sales Plus; lodging is each participants responsibility. MMG was only created in 2018, yet so far we have been to Richmond, VA, Fargo ND, Charleston SC, and 2023 is in Wilmington NC.
After we help you transform your model experience, we would love to host this with your builder next year.