ROLAND NAIRNSEY - NEW HOME SALES PLUS BLOG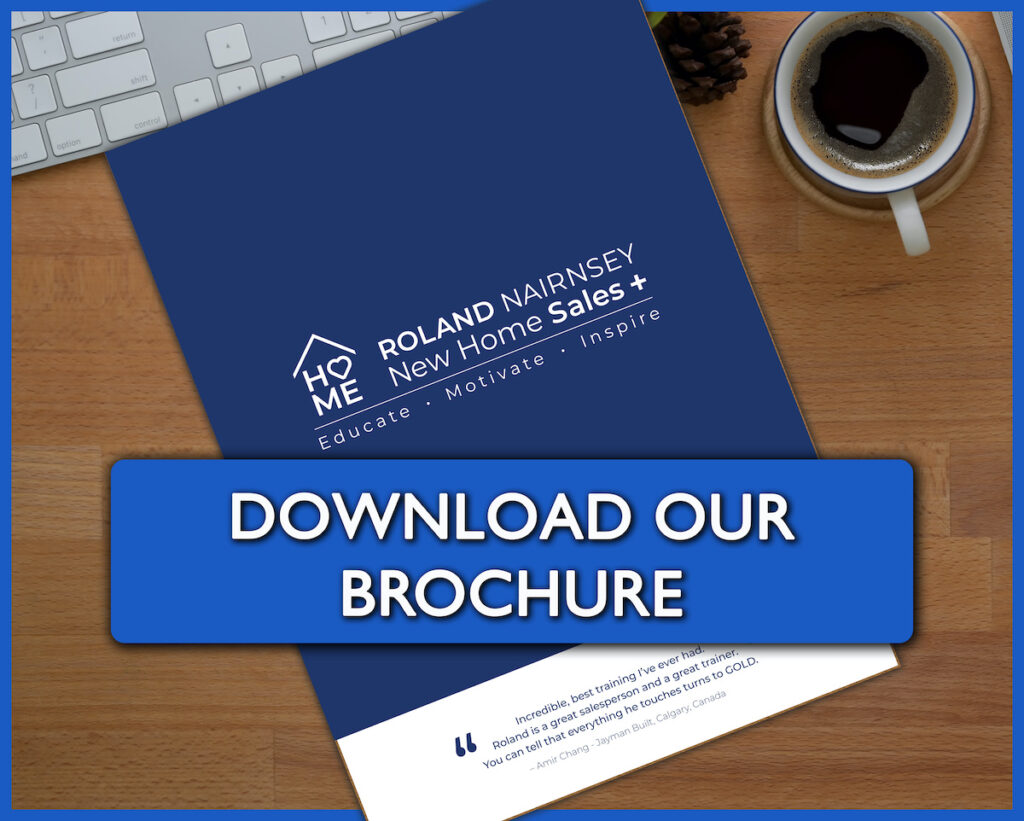 A Brand New Color Booklet to Explain What the Heck I Do for a Living
"What the heck does he actually do for a living?"
That is a question that, if I don't hear all the time, I know people are thinking when they meet me for the first time, especially socially. For example, when I meet neighbors walking our dogs, I attempt to explain how I make a living by helping salespeople and new home builders. I can see their eyes glaze over, they smile politely, and then just walk away looking slightly dazed and confused. Candidly, even my wife struggles to explain what I do professionally to her friends.   
I am sure some of you who have watched me speak at the International Builders Show over the years, may have the impression that I am a fairly affable fellow who likes to make jokes and seems slightly too obsessed by mentioning "Big Buts" (see I even did it again in this blog). I even had a soccer dad in Miami (where I live) who actually asked me "Does that stuff work?".  Wow, I certainly hope so or I have some deep explaining to do.
I am thrilled to announce that I can finally answer this question in easy-to-follow graphic detail. Please enjoy our brand new color brochure that I believe finally shows the myriad of services that my team and I have actually been providing for a decade and a half to many thousands of happy and successful sales teams all across North America. The current sales teams with which we work have yearly sales in the billions for 2020. We are not taking credit for their results, as there are so many facets to successful new home building, but we do help by providing serious services that help them create and sustain long term replicable sales success.
"In my 23 years of experience Roland is the best at educating, presenting, & coaching not to mention entertaining."
Paula Howard, Fonville, Morrissey and Barefoot, Raleigh, NC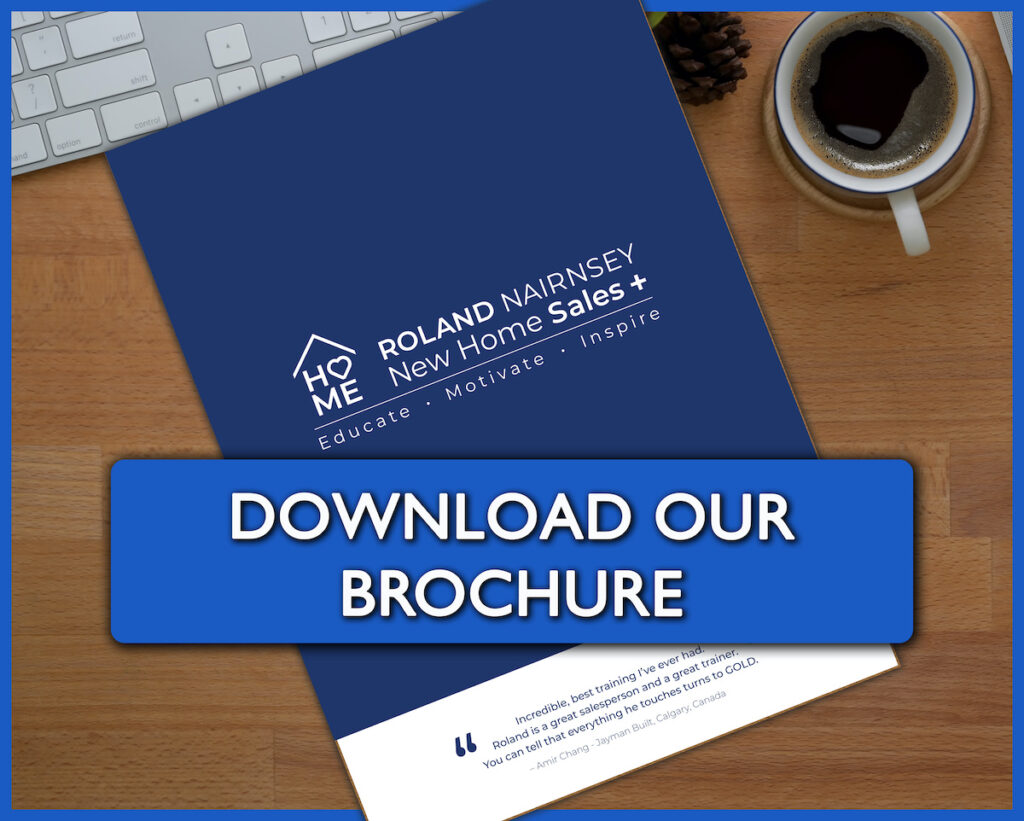 You will see that each service is accompanied by a brief description, some photos of real sales teams, and a testimonial or two.  I am so blessed to have had the opportunity to help so many sales people, managers, and companies transform and create the long term, consistent success they were seeking. Hopefully, we have some fun along the way too.
So please enjoy the booklet and feel free to reach out to let me know if we can help you in any way.