ROLAND NAIRNSEY - NEW HOME SALES PLUS BLOG
Featured: Roland Nairnsey Shares His Top New Home Sales Tips for 2020 with Lasso CRM
I was honored to be a part of an esteemed panel for Lasso CRM's feature of Top New Home Sales Tips for 2020. My advice is to BUILD!
Thanks to a healthy economy and the extension of record-breaking low interest rates, most of us are enjoying wonderful success across the country. Let's remember to remain gracious and humble and still maintain a service mentality with our clients. It is easy to believe that we are bigger than this incredible industry and it's also easy to forget the importance of working hard at our craft and developing the skills and processes that will last a lifetime. Let's greet the New Year with pragmatic optimism and reflect on how we can "BUILD" a better future for you and your clients.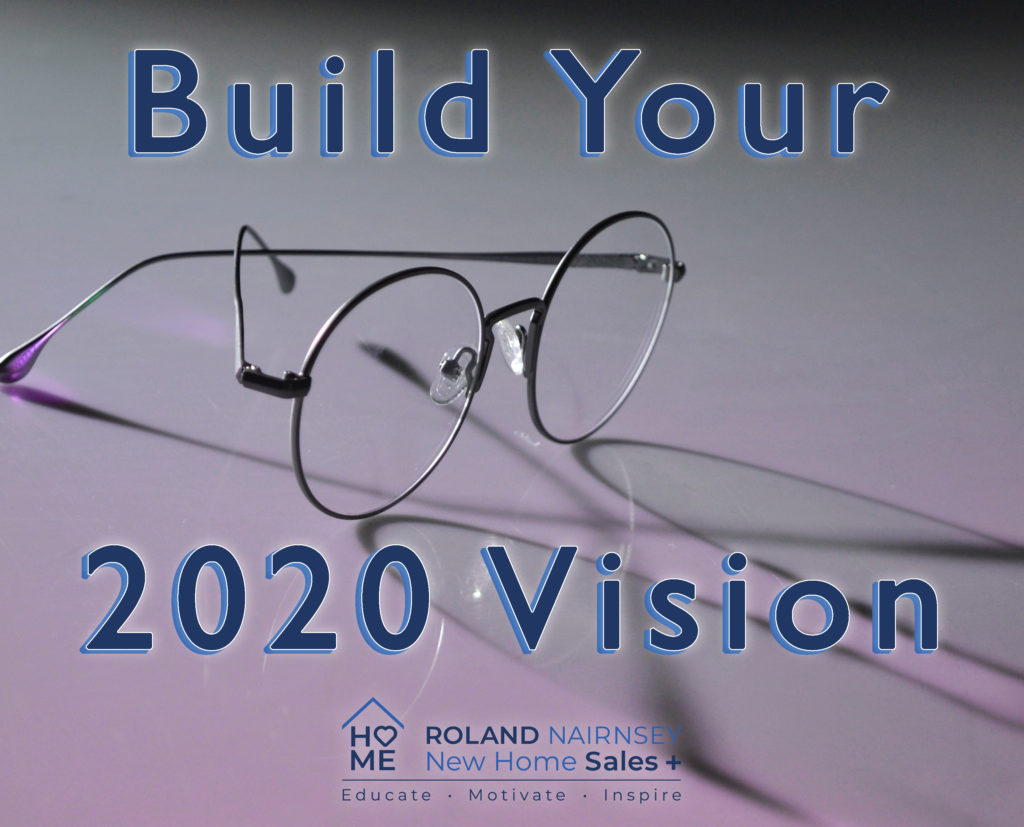 B – Believe and Build. With the healthy economy, you have proven that you can be successful. Now is the time to believe in your company and your team and build upon your successes for the future. The roots of success have been planted but there is no such thing as status quo, action is required to keep growing and moving towards consistent success.
U – Unite. Connection is key in this transparent environment we are all living in. Whether it is proactively fostering inter-company team building or collaboration with strategic trade partners, relationships are essential. In this digital age, authentic connections with clients through social media channels are no longer negotiable, but necessary for today's buyers to feel unified with your company and your values.
I – Invest. Now is the perfect time to invest in your people. While business is still healthy, invest in the best training available to ensure that your salespeople follow proven processes that will increase conversion ratios, and more importantly, will create sales consistency in a more challenging economy.
L – Lead. With success you don't have to copy others, you have an opportunity to define yourself and act like a "Blue Ocean Company" leading your market. Whether it is innovative sales centers, marketing, merchandising or building style, now is the time to become the builder in your market that others want to be like, and copy.
D – Develop. Develop your processes, home plans and your sales and marketing infrastructure. Align the investment in your team to ensure that you also have the best sales environment, props, collateral, CRM and contemporary marketing plan to align with this winning sales process.
I hope these tips have been helpful and look forward to helping you and watching you build your 2020 vision.
Read the whole Lasso CRM article.