ROLAND NAIRNSEY - NEW HOME SALES PLUS BLOG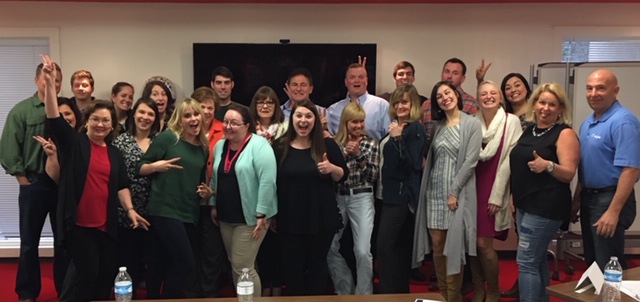 Looking Back and Forward. We Care About People, Not Numbers…..
Merry Christmas to all of our friends and colleagues across North America. There is so much to celebrate during this wonderful time of year and as we prepare for the coming year, we find there is so much for which to be thankful.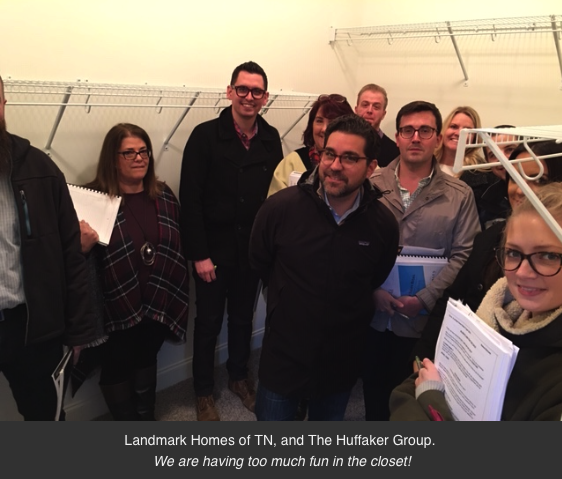 At New Home Sales Coach, we are celebrating our one-year anniversary; one year of doing what we love. Teaching, coaching, and developing talent at all levels, as well as helping to create sales habits and success that will last a lifetime, as well as having lots of fun along the way.
As we look back on our inaugural year, we are proud of our accomplishments:
Having the honor of speaking at the Sales Rally at IBS and SEBC.                                                                          
Developing all new training material for salespeople and managers, including our many "On Your Lot Builders", as well as whole company team building programs. 
Creating a valuable resource library for our builders to enjoy.
Creating an APP, NH SALES+, that is already helping to increase sales for our sales teams.                                                                                           
Introducing our own exclusive Management Mastermind Group.
Producing our first E-book.
Writing blogs for Zillow, as well as blogs and webinars for Lasso and Builder Designs.
Producing monthly blogs and newsletters, packed full of educational content for our new home sales and Realtor ® community.
Adding my old friend and incredible salesman and trainer, Tom Daddario, to the team to coach and share his NLP magic with our sales teams.
Adding Abi, Arelys, and Jackie to our team to provide scheduling, efficiency, marketing, and accounting at the highest level.
But our greatest pleasure is YOUR SUCCESS. If we look at just the numbers in 2018, we have participated in the following:
Provided ongoing training for 34 companies of all shapes and sizes, some with just a few salespeople to others with over 80; some with yearly sales from around $10 million per year to one builder with over $400 million, and many in between. 
Enjoyed 76 days of actual sales training on the road.
Traveled over 70,000 miles. 
Hosted more than 150 live video conferences.
Enjoyed the success of our teams across North America, with a combined total of just over 3,100 sales for a total dollar volume of over $1.3 Billion dollars in yearly sales!
Whew, I need a nap! The sales and management teams of the wonderful companies with which we work have done an amazing job putting the sales training, systems, and guidance into practice every day.  We cannot possibly take credit for their hard work as they are the ones developing communities and homes, collaborating with merchandisers and marketing, and putting in the hard work seven days a week to make it happen.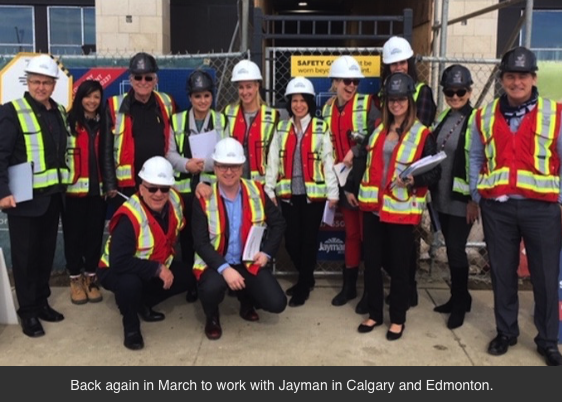 As a front line sales guy, I know what it is like to make sacrifices and give up weekends and some evenings and holidays, to make the sales we all need, as well as keep the fly wheel turning. We feel blessed to be the trainers and coaches that you have chosen to help you.
The statistics don't tell the whole story.  During my December Video Conferences with sales teams, we have been looking back at our successes and what we have learned, as well as looking forward to the New Year by making goals and creating a tangible plan to accomplish them.  As a coach, my heart swells when I hear the stories of how sales people are not only helping their clients accomplish their dream of new home ownership, but in doing so, are also enjoying the very real impact of their success. For example, the young man in Detroit who was finally able to pay off his student loans and another who was able to build a home for himself and his young family. The young lady in Fredericksburg able to pay off credit cards and start saving, and another enjoying spectacular vacations with her husband before the kids come along. Others saving for retirement and others affording their spouses the ability to stay home, while they provide a stable livelihood. What a gift to be able to participate in the growth and development of so many hard working and well deserving souls.
Having said all of this, my biggest satisfaction comes from the friendships and connections that I have made along the way. So here is a quick glimpse of our year in retrospective with some of the photos that sum up the good fortune we enjoy having friends in the sales trenches with us all over The United States and Canada.
Have fun trying to find yourself and your team among the images below!
So that wraps up an incredible year of laughter, fun, and success. I will look forward to seeing you and working with you all in the New year, helping you succeed.  I also look forward to looking back on another year where you accomplish your goals and make your dreams come true.
As a wise man once said, "If you can dream it do it."
Truly,
Coach Roland