ROLAND NAIRNSEY - NEW HOME SALES PLUS BLOG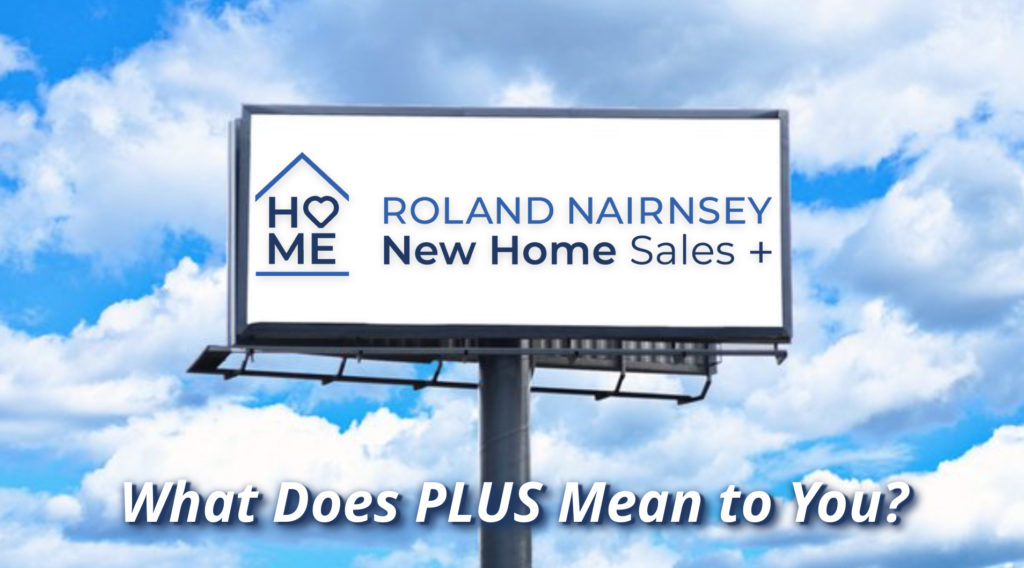 Our Name Change, Mastery of Communication Part 3, a Map To Selling Aged Home, and Get to Know Terri
Our Name is Changing
Which is a Real PLUS+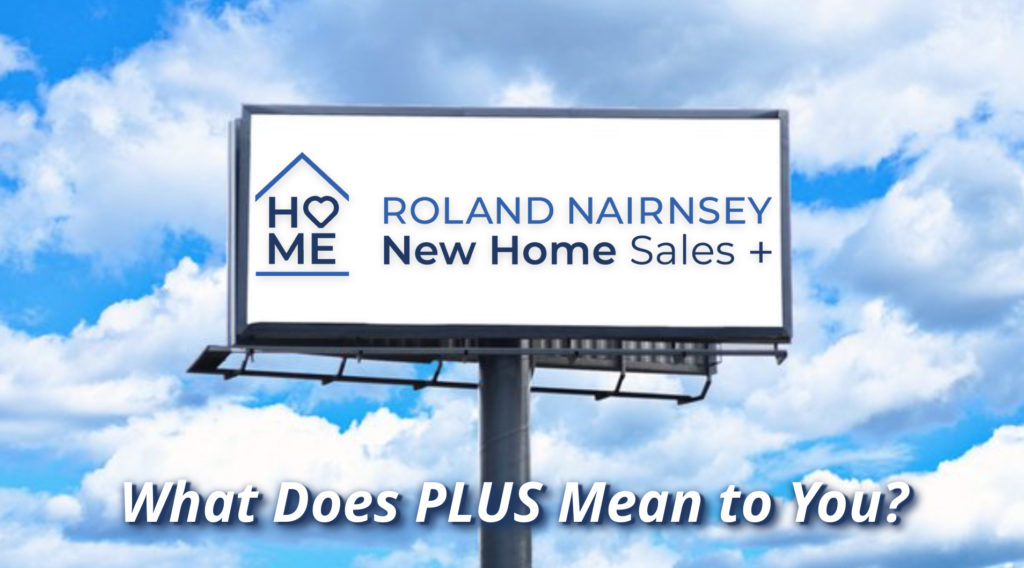 I am excited to share with you that after careful consideration with my team, we have decided to change our company name to:
New Home Sales Plus+
To explain, when I started the company, I thought that New Home Sales Coach perfectly summed up what we did. Now, after seeing how much we have grown in just under two years, I realized that we are providing more than just coaching. Check out our top ten list of all the things we will incorporate under our new Plus umbrella.
Find out what PLUS means for you.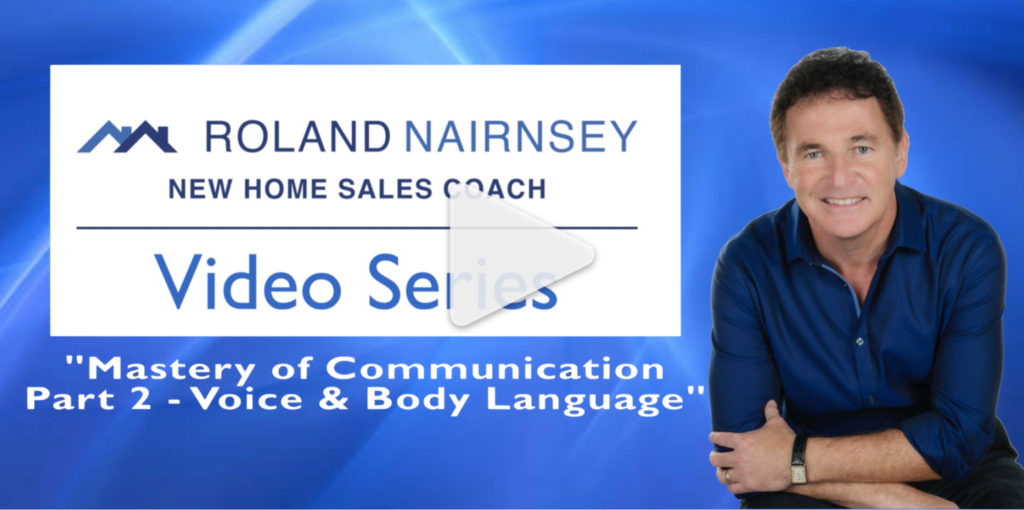 "Never Negotiate on Your Feet, Always Close at Your Seat"
-Roland Nairnsey
Learn the Body Language of Closing as well as How to Communicate and Connect with your clients at the Mastery Level. As much as words are important, we will learn that research shows they are only a small part of what others are perceiving about us.
Let's learn how to focus on our voice and tone, as well as our all-important body language, using simple but effective concepts, such as mirroring and matching pace, words, and style and the body language of closing. You can read all the books about closing that you want, but usually what is missing is a simple recap while sitting down in a comfortable quiet space, so that your buyers can easily understand how they can own one of your incredible homes, as well as feel safe in sharing there "But's" – 😊 Whoops! – I mean voicing their objections.
So, as always, let's have some fun and learn some "stuff" to help you deepen your ability to communicate and connect with ALL your clients.
P.S. Remember to Subscribe to our YouTube channel for more free videos and great training content!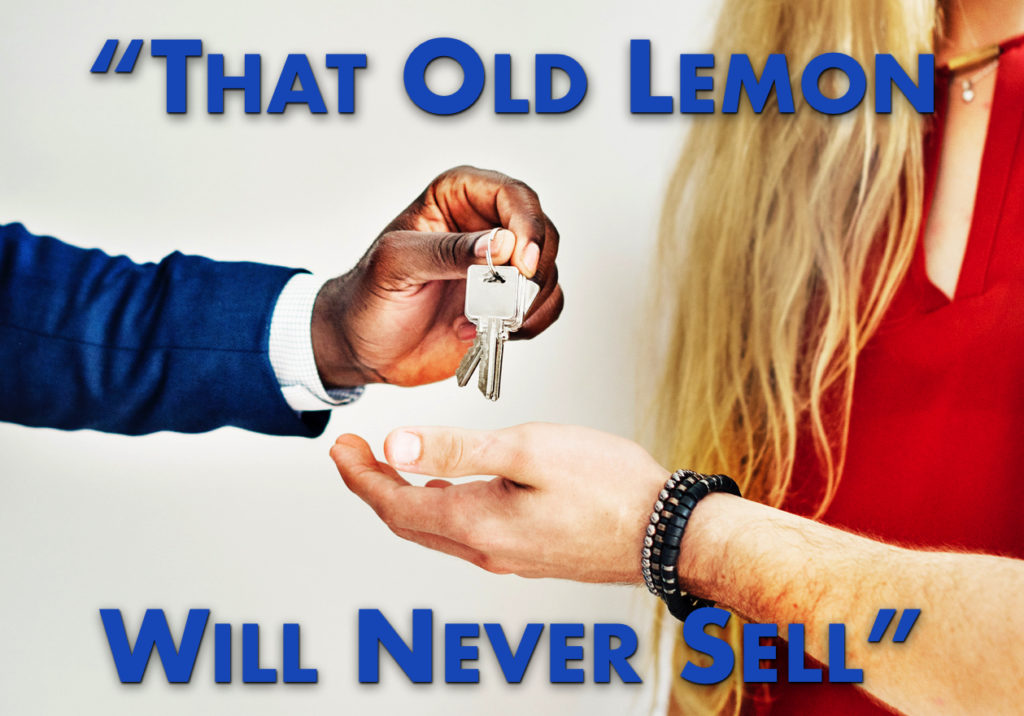 Blog Spotlight: Your MAP to Selling the "Aged Home" That's Been on the Market for Too Long
Have you ever had that home that you just couldn't sell? Who hasn't, right?
My MAP technique will help you sell that aged home and, after you clear out of your aged inventory, this same technique will allow you to be proactive and use the same system to build and sell all of your homes as early on in their life cycle as possible.
Learn how to sell that aged home.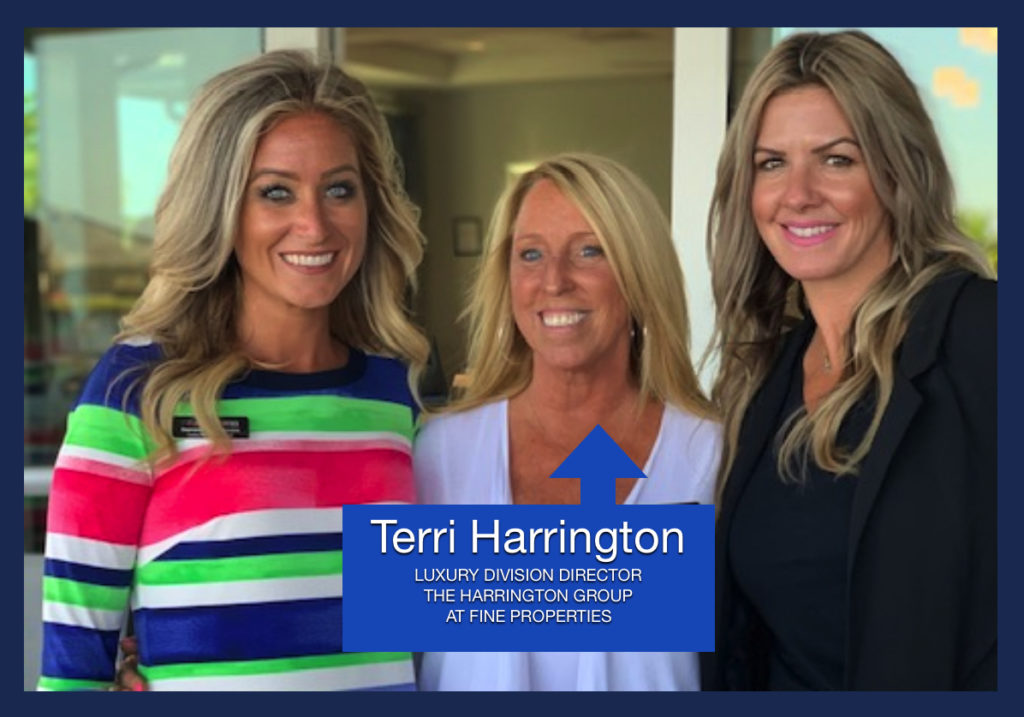 New Home Sales Specialist Spotlight: Terri Harrington of Fine Properties
"I like taking long walks to the BANK with my closing checks!"
As a coach, my greatest pleasure is when I see someone I have worked with blossom and then inspire and lead their own team. I first met Terri Harrington many years ago when I was doing a multi-day training program in Sarasota and, after working together for a few years, Terri now leads her own team, and inspires others to follow in her successful steps. Let's learn more about Terri, read her unfiltered and often funny quotes such as the one above, and how she has become the leader of The Harrington Group, Luxury Division, at Fine Properties and our New Home Sales Specialist Spotlight.