ROLAND NAIRNSEY - NEW HOME SALES PLUS BLOG
The New Home Sales Plus Management Mastermind Group Onsite Meeting is Right Around the Corner
The team at New Home Sales Plus is always thinking of ways to broaden our services and increase sales for all of our clients across North America. More than one year ago, we established our Management Mastermind Group, where like-minded, highly motivated sales managers and directors with all levels of experience from our exclusive home builders coaching groups collaborate towards the common goal of excelling in new home sales.
These clients collaborate with their peers within our elite group of industry professionals, compare best practices, sales and marketing processes, and realistic measurement systems, brainstorm in relaxed interactive forums, and enjoy an exclusive and valuable support network and create lasting friendships. They also have the added benefit of attending our annual onsite meeting, where we all head to one of our homebuilders' cities to review their models, welcome centers, collateral, and overall sales experience. This year, we are heading to Heritage Homes in Fargo, ND on October 14 – 15, 2020 and we have a terrific line-up of amazing speakers and the opportunity to openly review and discuss their best practices. We have even added a virtual option to allow more clients the opportunity to join us from home if they are not yet comfortable with traveling.
Take a peek at our agenda for this year's MMG Onsite Meeting in Fargo, ND: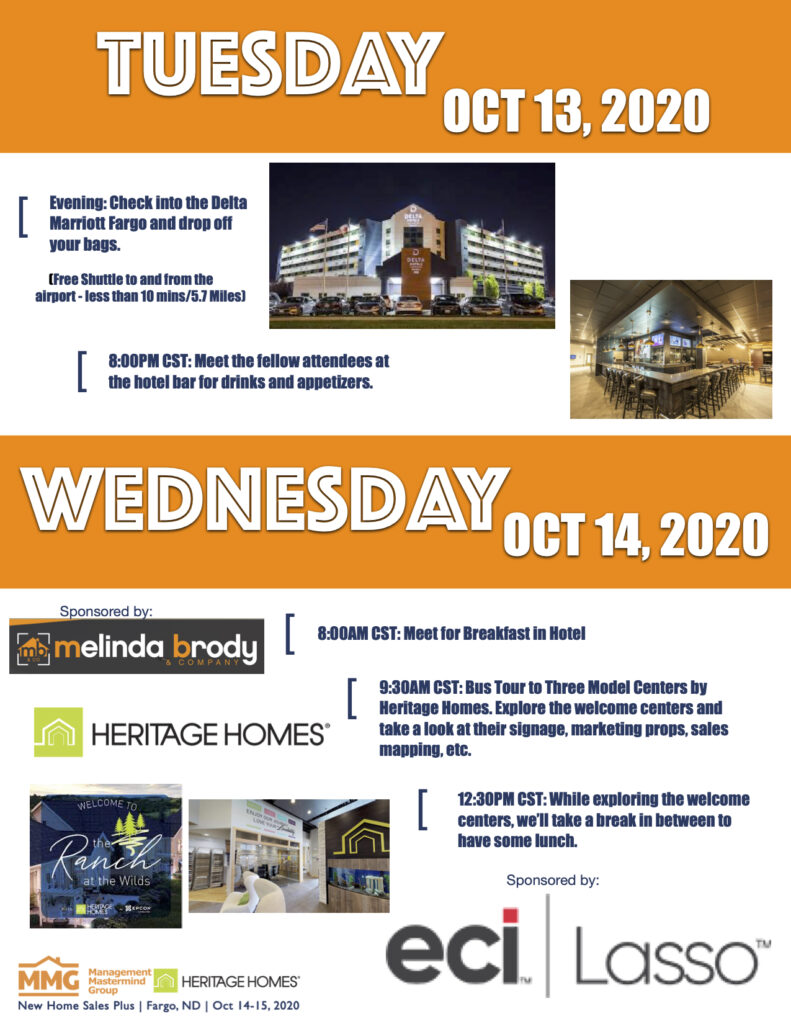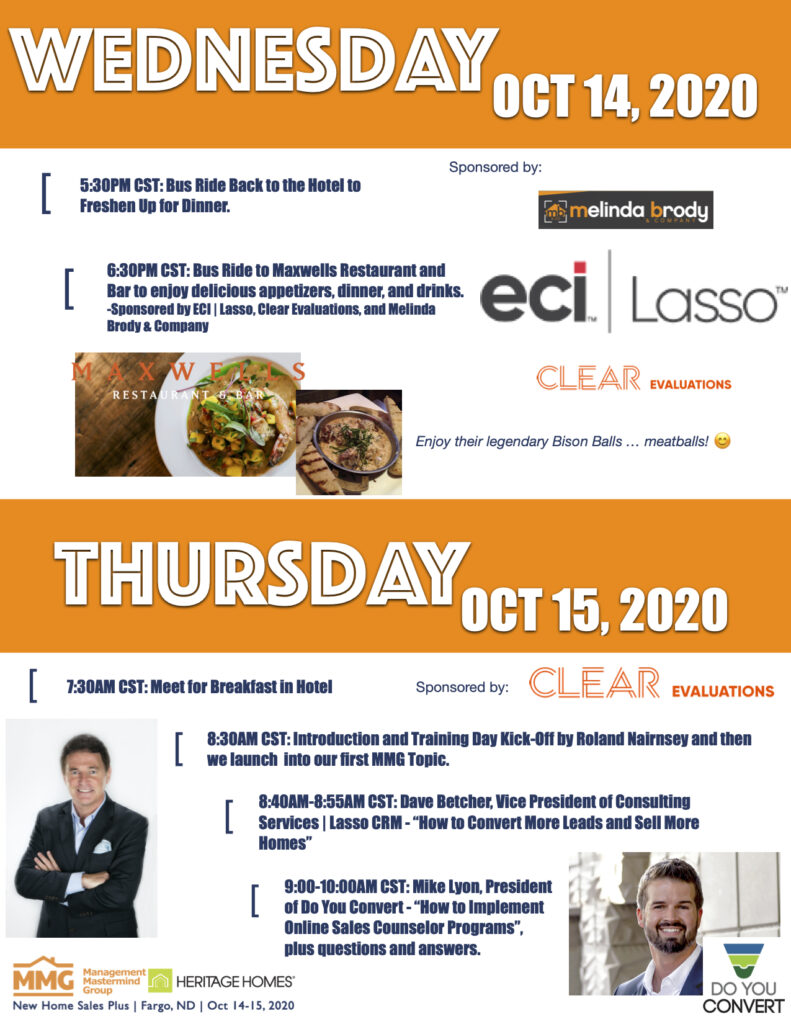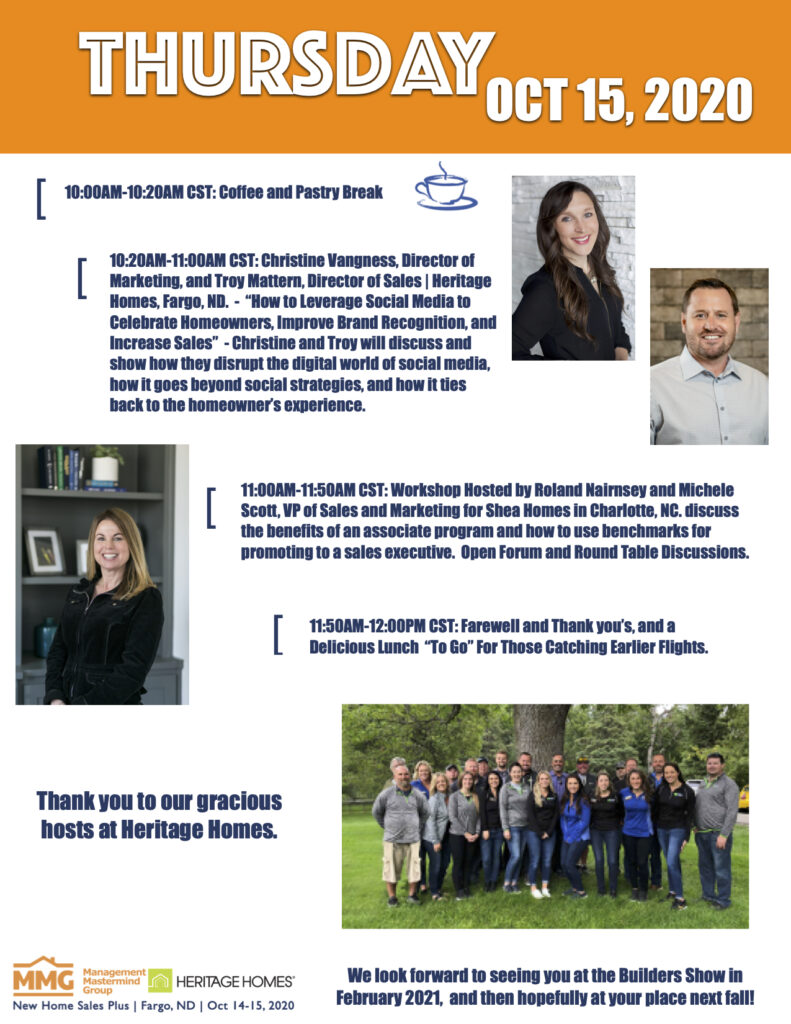 Want to take part in this exclusive program? It's not too late!
Contact Abi Licatino for more information on New Home Sales Plus and our Management Mastermind Group.