ROLAND NAIRNSEY - NEW HOME SALES PLUS BLOG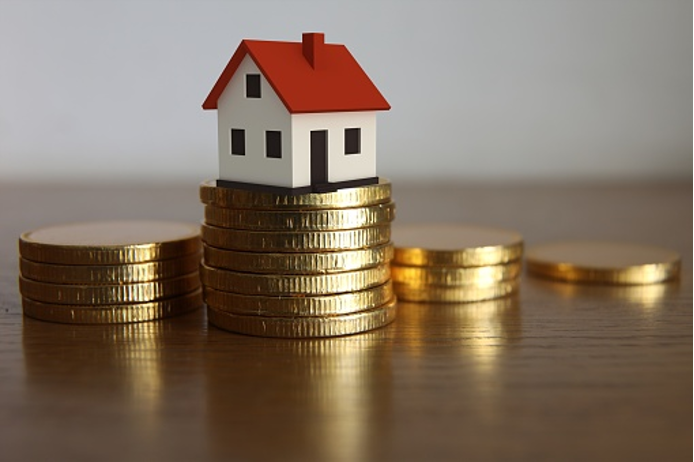 How to Build Value for Our Home Builders
Even in the great housing market we are enjoying, we may have trouble differentiating ourselves from other builders. Some may be asking why we even need to bother. That's so 2019 of you, right? I get it, when we are selling finished homes and inventories are so low, it almost doesn't matter whether we share a meaningful builder story or not.  At this point, our buyers are just grateful to have found a brand new home with the latest finishes in a good location and community, on a decent homesite, and at the right value. Since the Fed keeps affording us "the gift that keeps on giving" of record setting low interest rates, if these buyers don't snap up this opportunity quickly, many others right behind them will be quite happy to do so. 
However, what about those other clients who still want to build their brand new dream home? Are we able to communicate effectively how we are different and better than our competitors, and how we can create the enjoyable and stress free experience they seek?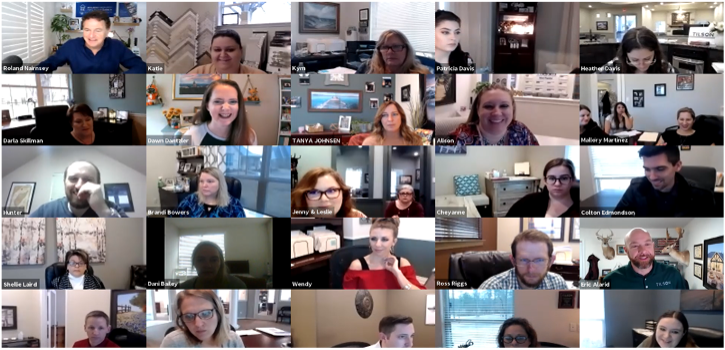 January was "Value Building Month" for the many builders with which we work all across the country, and the city too for that matter. So during our monthly Zoom coaching calls, we did a deep dive into this topic along with our 22-page fill-in-the-blank workbook. As always, we ended our meetings with a fun Kahoot game, not only to help with learning, but also to let our hair down and have some fun while we exercise our natural competitive sales spirits.  We covered 17 overlapping topics during each Zoom, so here are three of the highlights from this value building program, as well as some shout outs along the way to the gamers who won last month's competitions.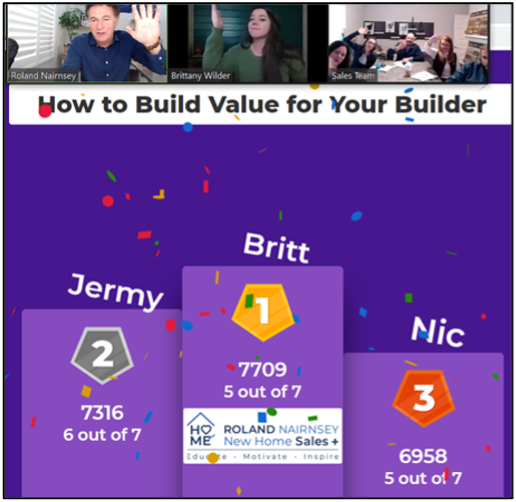 Concept #1: Develop Your Short Form Builder Story
"Matchbox or Elevator Pitch"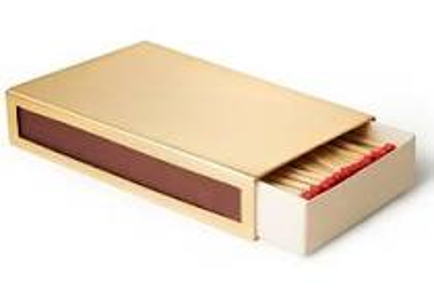 As a sales coach, I have worked with literally thousands of salespeople in developing their long form builder story. Again, I get it, in the market we are in not all clients are going to allow you the time to share this much detail. So what is your matchbox or elevator pitch that can grab someone's attention in just a couple of sentences?
In the old days when people used matchboxes, marketing companies would say: "Write your pitch on the back of a matchbox". A simpler message is always more effective in connecting with others. An elevator pitch was what was used to sell a movie to a movie producer on the ride over a few floors in the elevator. If a writer or producer couldn't communicate their movie idea simply and effectively, then the studio wouldn't be interested in making that movie. Imagine Orson Welles: "Well there's a newspaper tycoon, and a sled, and he likes Rose's…ahh forget about it!"
So what is your elevator pitch for your builder? Let's say I bumped into you at the local grocery store, and I noticed you are wearing some clothing with your builder's name on it. What would you say that would grab my attention, so that I will be excited enough to bring my family out for a visit to your model? For greater impact, we should use a combination of:
Only Statement
Research Statement
Third Party Testimonials
As a great example, here is Lindsay Little's, a Bona Fide New Home Sales Star from Heritage Homes in Fargo, ND, "Matchbox Pitch" Builder Story.
"As the area's only women-centric Home Builder, we are proud to deliver plans to our clients that are not only beautiful, but functional. We pride ourselves in our stress free homebuilding process, our proactive warranty, and the fact that 98.3% of our homeowners would recommend us to their friends and family. It is easy to see why we have been rated the area's Best Home Builder for seven years consecutively."
Lindsey please drop your mic and exit stage left.
REPETITION
A core ingredient in marketing successfully is to take a simple idea and share it repeatedly until the client accepts it as the truth. Experts say between three to seven times of repetition is needed for us humans to absorb a new idea.  So let's share this simple idea before we walk through our model home. Then let's support this many times during our model demonstration, and then let's put this in writing at the end when we sit down to Recap. That's at least three times that you will guarantee you will share and reinforce the positive message of who you are as a builder and how this will positively impact your buyers and create the experience they are looking for.
Please write your Builder's "Matchbox Pitch":
Write out a simple pitch that incorporates what your clients like most about what you do.  Please incorporate a third party testimonial and an only statement.
__________________________________________________________________________________________________________________________________________________________________________________________________________________________________________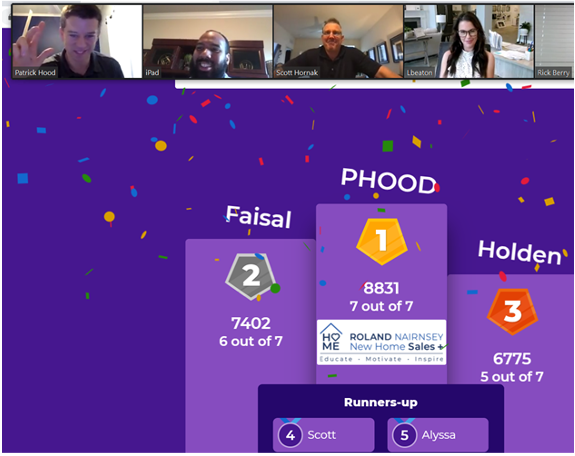 CONCEPT #2: This is US, Versus the Competition
"At first know thyself" -Socrates
It is important that before we compare ourselves to the competition, we first understand our own company and what are strengths are.  We always want to be positive and talk about "What we do best." Now that we fully understand ourselves, let's look at how we may be different and better than our competition. Below is an excerpt of a form in the workbook that has a total of 10 categories. Please email me if you would like the form: Roland@newhomesalsplus.com; Subj: Compare Form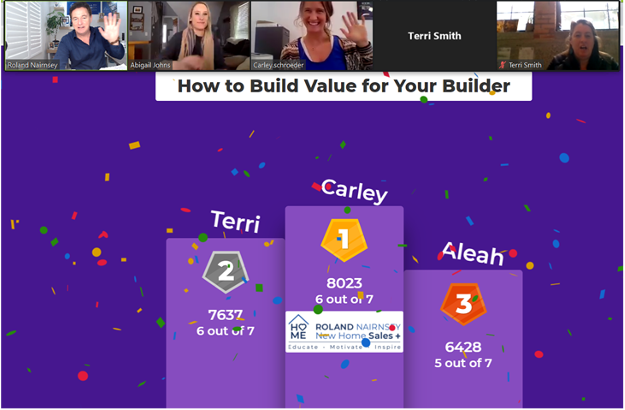 CONCEPT #3: Plan the Benefits of Each Facet of Your Homes in Advance
In the workbook, we have 10 elements of what our builder provides, and for each one we decided the benefits of each one would be:
A good "Only" statement,
A good "Feel, Felt, Found."
How do we share the Feature, Benefit and ask a simple involvement question?
As another wonderful example of how effective this can be, here is Lindsey Littles' answer all filled in regarding her builder, Heritage Homes, as it pertains to their Construction Quality.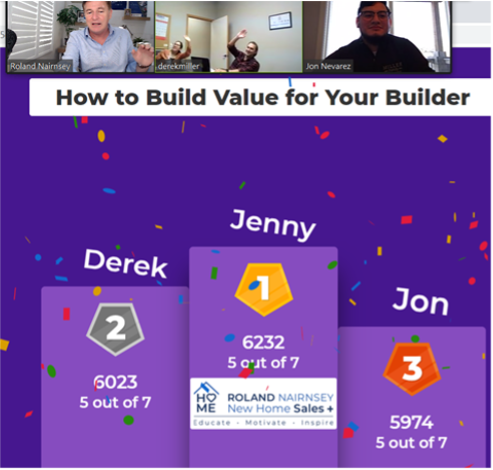 So, in spite of this incredibly exuberant housing market we are all enjoying, let's still remember the fundamentals and the importance of building value for our Builders. Help our clients understand how we are better for them based upon their needs, hot buttons, and motivations.
Lastly, I am sorry I didn't show all of the Kahoot winners from January on this blog.  However, we are all winners for being so fortunate as to be selling homes in this incredible market and helping our clients satisfy their dreams of owning a brand new home.