ROLAND NAIRNSEY - NEW HOME SALES PLUS BLOG

How Do You RATE in the P's of New Home Sales Marketing?
Our job as business owners and new home sales managers should be to consistently review and improve our sales process to ensure our success.  My simple method for doing so is R.A.T.E., which stands for Recruit, Accountable, Train, and Evaluate.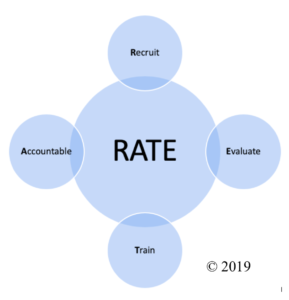 To be successful, we need to Recruit, Train, and Evaluate our teams, as well as keep them Accountable.  Moreover, all of these activities should be done simultaneously to keep sales momentum going.
The acronym is simply stated, but the process of keeping everything in motion is a bit more complex.  I have always leaned on E. Jerome McCarthy and his book, Basic Marketing, published in 1960 for an original formula called The 7 P's Marketing Mix.  Let's delve into the P's outlined in this book to learn how we can use it to R.A.T.E. our new home sales teams.
The P's of New Home Sales
To start, let's review McCarthy's diagram for the 7 P's of Marketing: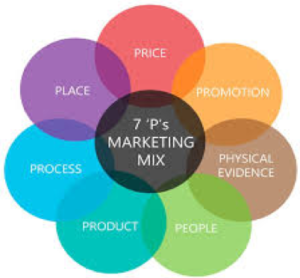 It's incredible how something that was created so many years ago, before the internet and any of the technological advancements we have today were created, can still be relevant in today's modern world.  Each of the 7 P's of Marketing are vital in the sales process and, as thoroughly engaged managers and owners, we should be managing them on a daily basis.  If not, we are the ones who will inevitably pay the price.
Our goal should always be to create a well-oiled sales and marketing machine, so that we can create consistent success that can be achieved regardless of the team we have in place.  McCarthy's model serves us well as a starting point in this endeavor, but I have condensed it to 6 P's for today's market:
PRODUCT and PLACE
How are your home plans? Do they fit firmly in the center of the "Sweet Spot" of your market needs or are they veering towards a narrow market segment, causing either a slowdown in sales pace or complete stop? Hand-in-hand with product is the place, or location.  Are you in an A, B, or even C location? How does your product fit the place you are in and are there improvements needed?
PRICE
Some markets may allow you to be slightly above the norms, especially if it is justifiable with higher quality and higher level finishes in your market place. However, markets are very real, and you cannot afford to be blatantly overpriced. The market will figure it out and be unforgiving, which will lead to a slowdown in sales. 
Also, how do you arrive at your home site or multi-family location prices, and what kind of pricing strategies do we have that will help create urgency for you? Remember, it is not just "Why my builder and community?", but "Why NOW?"
PROCESS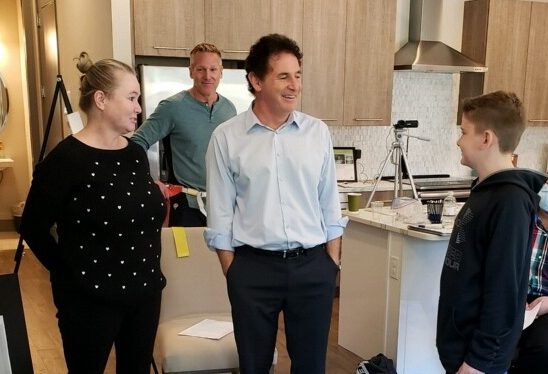 Sales: Do you have a replicable sales process with a consistent beginning, middle, and end (the end always being narrowing down to a one-of-a-kind and then proceeding to ask for the sale)? If not, then sales are being left on the table. Do you have a follow-up process and management of your CRM? 
Online Leads: How are you handling your online leads? Do you have a dedicated counselor, trained and rewarded for driving appointments, or is this being handled reactively?
Design and Building: How about your design and building processes? Are you providing the best "Total Experience" for clients, so that it is seamless and fun? If the answer is yes, then not only will you make your sales quota, but you will also earn referrals. The opposite will be costly negativity, which we can ill afford in our transparent digital age.
PROMOTION
Qualified Traffic: How is your marketing managed? Are you involved and ensuring that qualified traffic is being driven to your sales centers, or is it being outsourced?  Are you giving feedback on "Source of Sale", so that marketing knows what works with traffic that converts to a sale, instead of simply driving unqualified leads?
Sales Props and Collateral: Is there a synergistic connection between sales and marketing when it comes to sales props needed to guide a potential client through the buying process?  Do you also have the sales collateral needed to help narrow down the client's needs to one-of-a-kind and make a commitment to move forward with their purchase?
Management of MLS/ Realtor.com/ Zillow/ Trulia: For the first time in the history of real estate, we have the digital tools that allow us to speak directly to the buyer, instead of having to go through Realtors®. How well do you manage this incredible opportunity to speak to your clients and drive in direct sales?
Incentives: Do you have the promotions needed to drive sales in specific areas, or for specific, aged designer showcase homes?  
All of these are areas to review to ensure that we are driving the maximum number of sales.
PEOPLE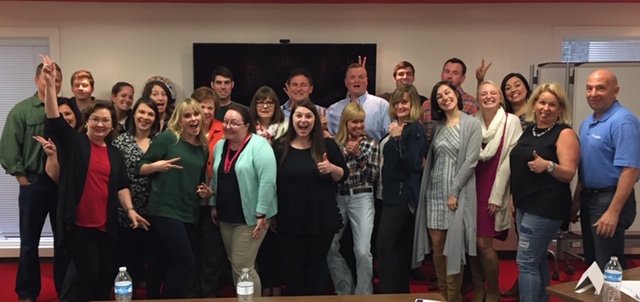 Anyone that communicates with a client is effectively part of your sales team. They are either creating a harmonious experience and building your brand or they may be inadvertently sinking your ship. When you train your team, are you including everyone from reception to design studio to builders to ensure that the whole company is singing from the same hymn sheet and providing the best possible experience?
Throughout my years of new home sales training and real sales experience, I have developed a form designed to help manage all of your P's on a proactive daily basis to ensure you have a well-oiled sales and marketing machine, as previously mentioned.  When you schedule your on-site training with me, you will have access to this and many other useful forms for building and tracking your business.
Let me help you on your journey to new home sales success.  Get more information on our A-Z of New Home Sales Training and the many other sales and marketing programs offered at New Home Sales Coach.