ROLAND NAIRNSEY - NEW HOME SALES PLUS BLOG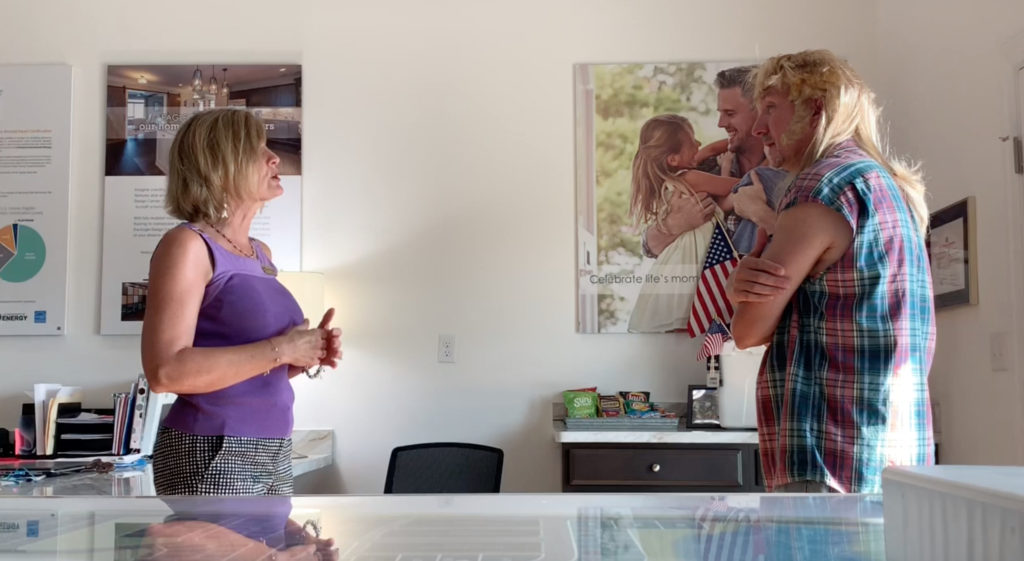 "Joe Dirt" Stops Gets the Full Tour from Jaylene at Eagle
We have long been stating that sales training should be fun and here is some real proof. With many of the teams we work with across the country, we have suggested that the salespeople make a video of their best presentation as a creative form of evaluation, and them email it to their managers and myself for review. Just like a formal Video Shop review, we can then support and encourage all of the elements they are doing well, create an action plan for areas they may need to work on, award prizes, and have some fun while we learn.
The sales managers (Coaches) at Eagle Construction of VA – led by Bruce, Megan, and Jennifer – ran with this idea, creating a fun competition for their salespeople. Last week, we received this hilarious short movie from Jaylene Vigeant. Her supportive husband, real name Joe, surprised her late in the afternoon showing up dressed and acting like comedic movie character, Joe Dirt, originally played by James Spade in the 2001 comedy classic.
I am amazed at how well Jaylene thinks on her feet, guides Joe patiently through the sales process, manages his often inane objections, adds benefits about his beloved girl "Brandy", and even closes him effectively. I laughed out loud many times. Please enjoy…..
Blog Spotlight: How to Avoid the Customization Trap
One of the most common complaints I hear from builders all across the country during sales training sessions is that we get involved in too many unnecessary customization requests. This slows downs the sales process, wastes resources, typically turns happy clients into unhappy ones, and frequently doesn't even lead to the sale. In most of the markets I coach sales teams, the market is very healthy and in some cases demand even outweighs supply. The hangover from the great recession wherein we would acquiesce to every buyer's whim just to get a sale, thankfully is long past. So it wouldn't make good business sense to offer unneeded customization when we can still make the sale and create very happy homeowners without it.
This is a topic that I have coached so many sales teams on recently that I decided to write this blog, so we can all learn how to take back control of our sales process and say "no nicely", while still producing happy homeowners and an exceptional client experience.
Read Our Blog to Avoid the Customization Trap.
New Home Sales Training Specialist Spotlight: Learn About Jameson Leasure From The Huffaker Group at Keller Williams Realty/ Landmark Homes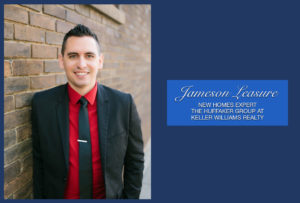 Another month traveling and another Sales Specialist that has impressed me with their hard work and dedication to finding the right home for every prospective homeowner that walks through their sales center doors. This month, I am pleased to introduce you to Jameson Leasure from The Huffaker Group at Keller Williams Realty/Landmark Homes in Mount Juliet, TN. He knows just what it takes to be successful in new home sales, and that's never giving up and always wanting to excel in the new home sales industry. Read our blog to get to know Jameson Leasure, New Homes Expert at The Huffaker Group at Keller Williams Realty.
Get to Know Jameson Leasure, our Sales Specialist Spotlight.