ROLAND NAIRNSEY - NEW HOME SALES PLUS BLOG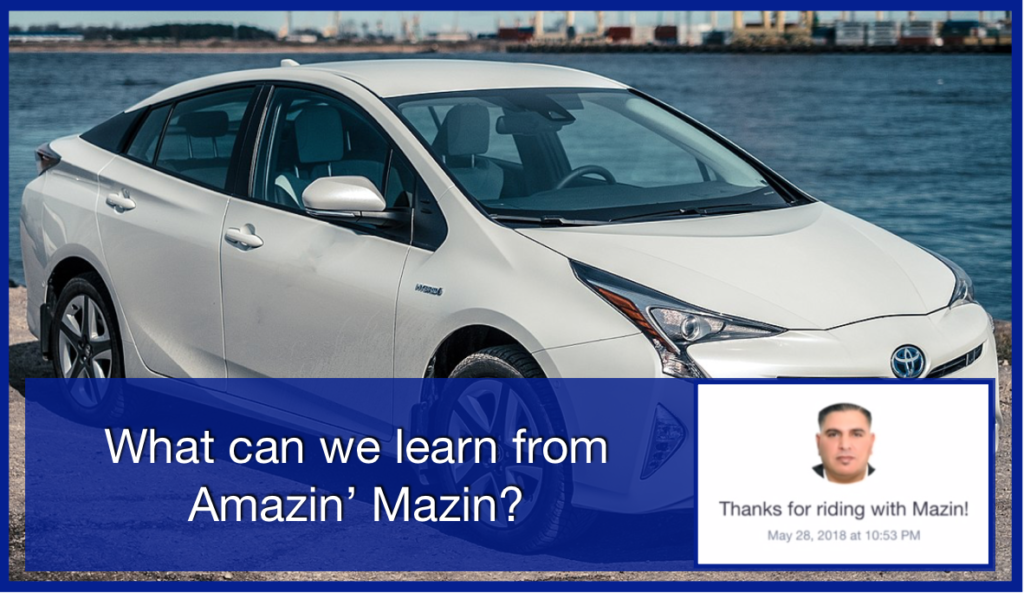 Amazin' Mazin: Great Service Comes From the Heart
In my role as a national new home sales coach, I travel all over North America to train and motivate sales teams almost every week. Part of this entails arriving at airports – often late at night – and having to catch a ride to the hotel, which is usually at least an hour or more from the airport of choice.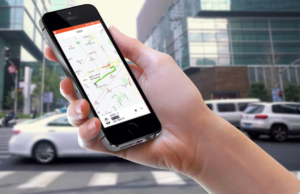 In bygone times, there was often a driver waiting for me, with a sign that had my name on it, who would greet me with a smile and walk me to a clean luxury car.  Good service was assured during those times. With the advent of ridesharing, peer-to-peer driving, and other forms of network transportation, those times are gone and saving money for me and my clients takes precedence. I am sure, like many of you who have taken these kinds of rides, you have found that these new less expensive rides can be a hit or miss affair when it comes to customer service or providing an acceptable experience.  Sometimes the drivers are eager and pleasant, but other times their cars are filthy both inside and outside or their radios are blaring loud music of a genre in which you have no interest or a politically-biased talk radio, without the driver ever asking for your preference.  Add to this, the uncomfortable temperatures (typically so that they can save money on A/C in the summer), bad odors, and so much more and, well, you get the picture. Many of these drivers haven't yet made the connection to their roles in both transportation and customer service.
One Sunday evening when I was traveling to Detroit, I had deliberately booked a later flight to maximize the time with my family on a Sunday.  I arrived at about 10:30 PM and made the sad trek to the shared ride lot.  In some airports, they tend to make this quite an uncomfortable distance away from the main terminal, almost to dissuade you and see if you will crack under pressure, turn around, and take a more conventional taxi.
This particular evening, it was late, I was already tired, and admittedly expecting the worst. I was waiting at the shared lot for what seemed an eternity, hot, sweaty, tired, thirsty, and missing the comfort of my home on a Sunday night. I was full of trepidation over the driver that may be thrown up to me on my app algorithm and dreading the approximately 45 minute drive to the hotel in West Bloomfield. Finally, my phone rang and a driver explained he would be there within a few minutes and described his car.
I saw a shiny clean Prius pull up and an average-looking gentleman with slick-backed black hair jumped out and shook my hand. He introduced himself and said:
"Hello Roland, I am Mazin.  Please can I take your bags?"
He came up to me quickly and took my bags, carefully placing them in the back of his car.  I was already impressed, as history has shown me this happens less than 25 percent of the time.  Many times, drivers will just stay in their seat and shout at me to pop my luggage in their trunk. This was definitely a good start.
Then, Mazin invited me to sit in the front next to him and I immediately noticed how spotless his car was.  It was so clean that it even had that shiny Armor All look on the dash. He picked up a bottle of water and some kind of an interesting fruit snack in a wrapper and said:
"These are for you; would you like them?"
I was thirsty and gladly took a few gulps from his cooled bottle of water, which I later learned came from a mini cooler he kept in the back. I wasn't sure what the snack was, so he explained that his wife had picked it out for his clients and that it that it was a natural fruit snack and quite healthy. I was a little peckish, so I tried the snack and I was surprised at how tasty it was, while also being nutritious.
I noticed that Mazin was playing some interesting instrumental music on the CD player in the car. It sounded a bit like relaxing spa music with just a little more kick.  It was very relaxing after an evening of airline travel.  Mazin must have caught me looking at the CD player and shared that this was a special CD mix he had made for relaxation. He asked if I liked it or would rather change it to something else or turn it off and have silence, and then he asked if it was the right volume.  I agreed that it was perfect on all counts.
Mazin continued:
"How is the temperature, would you like me to change it in any way?"
Those that know me know I like it cool, so with Mazin's invitation I lowered the A/C on my side of the car a few degrees.
Clearly, I was relaxing and enjoying the above average service from this driver who truly cared about details and his client's experience. I started to worry slightly that by the time we got to the hotel it would be too late and I wouldn't be able to say prayers on "Face Time" with my son Max. Again, Mazin was intuitive, and he pointed at some wires protruding from his car lighter and said:
"Would you like to charge your phone, before we get to your hotel?"
The answer was a resounding yes, as I was nearly empty, needing some extra juice for Face Time.  I plugged in my earpiece and FaceTimed prayers with my wife and son. I could tell Mazin was pleased that I had taken advantage of all the services he so willingly provided.
So what do you think?  How was Mazin doing?  He had already provided enough service and care towards me to totally impress me and had created an experience that would be hard to beat with other drivers.  In fact, he had succeeded in curing me of my foul self-pitying mood, and I was enjoying his company.
We still had about half an hour left on our trip to the hotel, so after inquiring about me and what my plans were for being in town, Mazin asked if I would like to relax and just listen to the music or chat some more. I took the initiative and asked a few questions. I noticed that he had a gentle accent that sounded slightly Middle Eastern and a soft voice.  He spoke very carefully and deliberately. I learned that he was from Iraq, and that he had been in the States for two years.
Slowly, he trusted me with his story. During the Iraq war, he had taken the side of the Americans and had helped our soldiers. This cost him relationships with some friends and family. Sadly, he was shot and suffered bullet wounds in the stomach, almost dying as he was taken to an American army hospital, where he spent almost a year. When he was fit to travel, he was airlifted to America and spent a year recovering and receiving treatment in a Veteran's Hospital in DC. This is where he met his future wife.  After leaving the hospital, they moved in together and got married.  Being already in his 40's, with his skills and background, Mazin struggled to find appropriate work, so when he discovered driving for a ride-sharing service, he realized it was a great fit and decided to go all in.
When Mazin dropped me off at my hotel, I had such a remarkable experience that I almost didn't want to leave and would have enjoyed more time with this incredible gentleman. Looking back on this experience, what can we learn from Amazin' Mazin?
My good friend, George Mato, was a superstar salesman for Ritz Carlton Luxury Condominiums throughout South Florida, selling sky homes from $2 million to more than $10 million. He is now Sales Director at a luxury master-planned resort community in Southwest Florida. Recently, we were chatting at an award show where I MC'ed and presented George and his team with at least a dozen sales, design, and customer service awards.  George shared with me his philosophy and how he had always been successful when he said:

I agree completely. Most of the sales superstars that I know from across the country aren't successful just because they can close aggressively or have learned some sales scripts. They are successful because they genuinely care about the well-being of their clients and strive to surprise and exceed clients' expectations at every turn.
Do they do it because they will make more sales and commissions, or is it just who they are, and great service and caring is in their DNA?
Let's look at what Amazin' Mazin did and see if we can check the same boxes with our sales teams and create the perfect client experience:
Stood up to greet me, shook my hand, and introduced himself.
Met me with a smile
Made sure I was comfortable.
Ensured that his space was spotless.
Offered me refreshments of water and a healthy snack.
Made sure that I was comfortable with the temperature.
Made sure I enjoyed the music.
Surprised me by offering a charger for my phone.
Was intuitive and empathetic, almost predicting what my needs would be.
Was able to be patient and shared personal information when we knew each other better.
Learned about each other in a genuine way that felt like a real connection.
Please remember that when people come into our sales offices and model homes, we should initially consider ourselves in both the hospitality and retail side of real estate. Just like hotels want to ensure you are comfortable and all your needs are taken care of, we should feel and act the same way.
Ask yourself what you are doing with your welcome centers to create a remarkable client experience and see if you can equal my new friend, The Amazin' Mazin.