ROLAND NAIRNSEY - NEW HOME SALES PLUS BLOG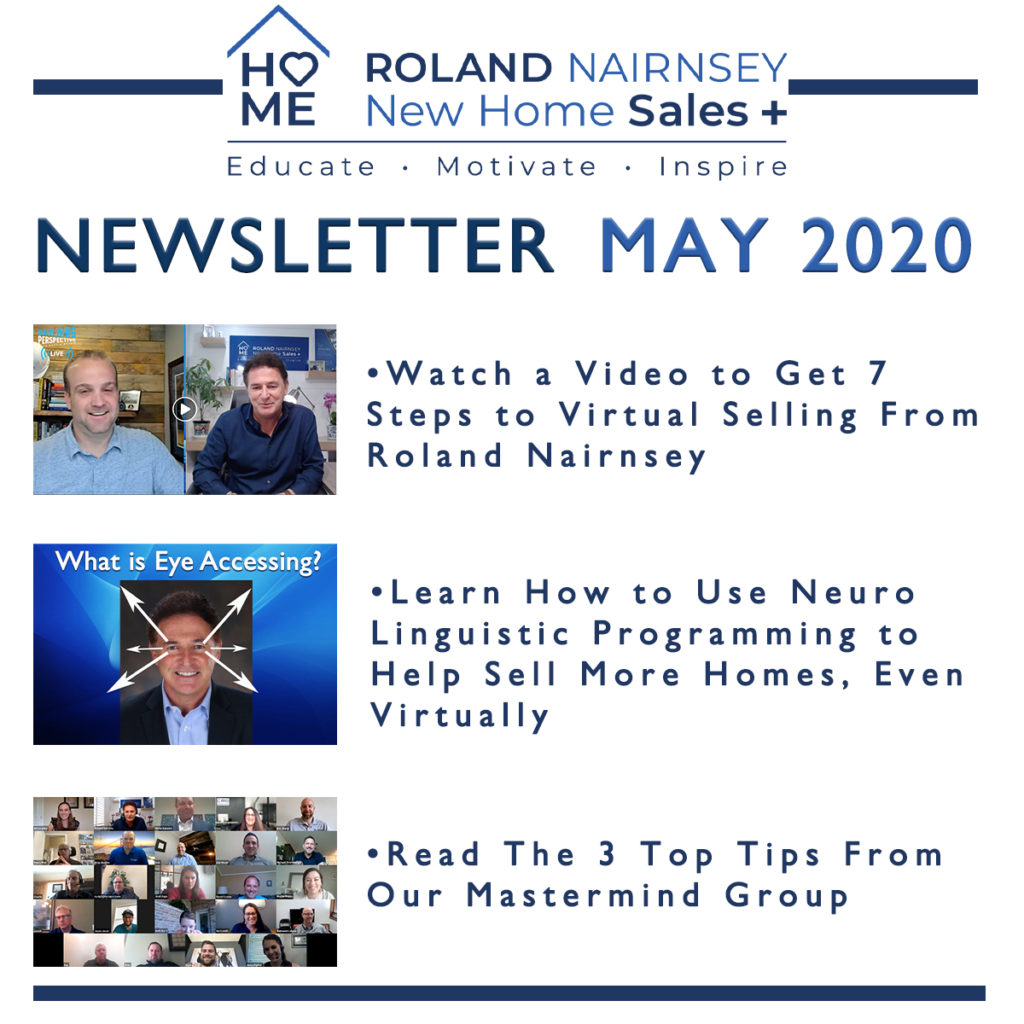 Tips to Sell in a Virtual World: Watch, Listen, and Learn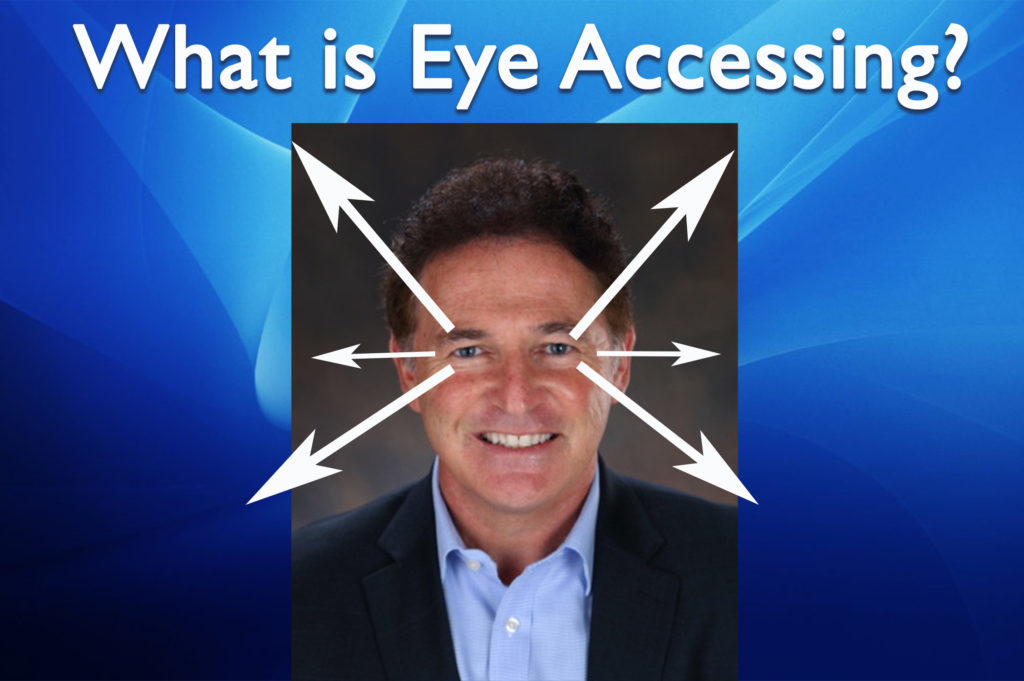 Using Neuro Linguistic Programming to Help Sell More Homes, Even Virtually: What is Eye Accessing
We thought it would be a wonderful treat to have New Home Sales Plus Sales Trainer and Licensed NLP Coach, Tom Daddario, share some of his techniques in a new blog series to introduce everyone to Neuro Linguistic Programming.
This is the first installment and it will focus on Eye Accessing; one of many ways we sort information. We have all heard the concept that people are either visual, auditory, or kinesthetic (feelers), but have probably not realized how gleaning this information early in the sales process could help us build rapport with our customers.
We understand this health situation is on everyone's mind and you may not be seeing your client's face-to-face, but NLP practices can still be used during these uncertain times.
Learn more about eye accessing.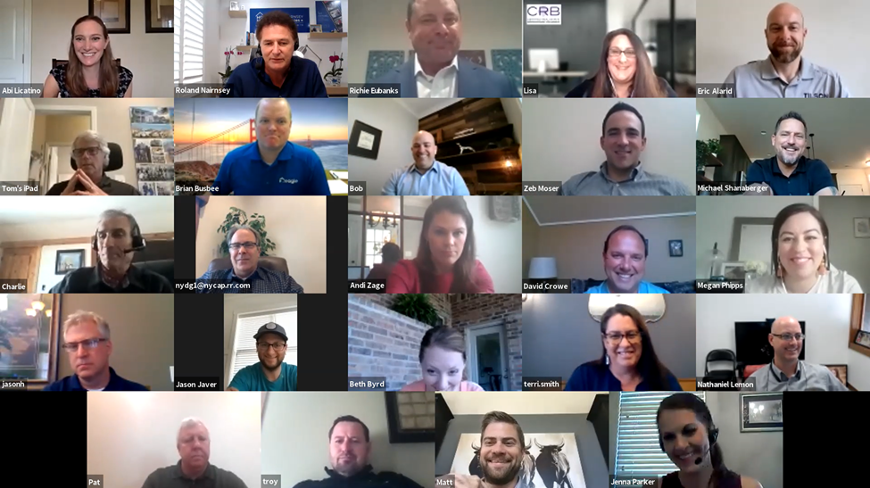 Blog Spotlight: 3 Top Tips From Our Mastermind Group
We had our quarterly Mastermind Group Zoom meeting with managers and owners from all across the country a few weeks ago, along with a few special guests. With 20 building companies of all sizes being represented, we had a lively open discussion as to what we are doing that is working, as well as what doesn't work. As we know, this current situation seems to change almost weekly, so being open minded and flexible are essential to help navigate through these trying times.
We were honored to have guest speaker Kevin Oakley, principal of Do You Convert, and Charlie Scott, well-known industry leader and consultant, as well as writer for Pro Builder. With these experts on hand and the great minds of our home builder clients, we were able to walk away with 3 tops tips that will help you navigate through these trying times to get more sales.
Get the 3 top tips from our MasterMinds.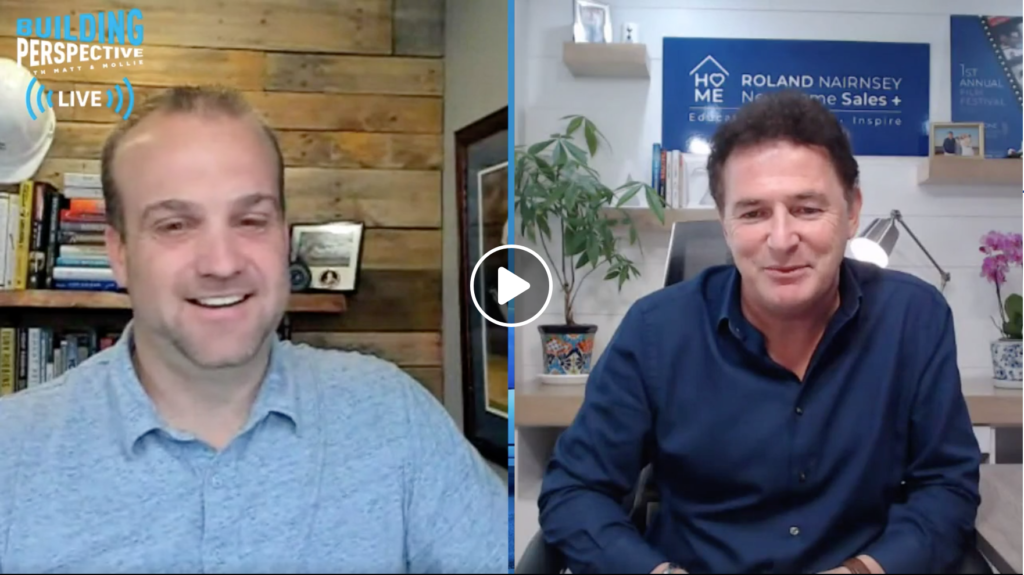 Get 7 Steps to Virtual Selling From Roland Nairnsey
I was honored to chat with my friend Matt Riley of Group Two and share lots of "Real World Stuff" that will help you sell more homes now.
Please watch Building Perspective LIVE for some "Fun and Facts" that will empower you to help your clients fulfill their new home ownership dreams, safely.

I've learned so much from the many sales teams across the country I work with every day, who are adapting and succeeding, and can't wait to share these tips and strategies with all of you.

Truly,
Roland Nairnsey
President, New Home Sales Plus